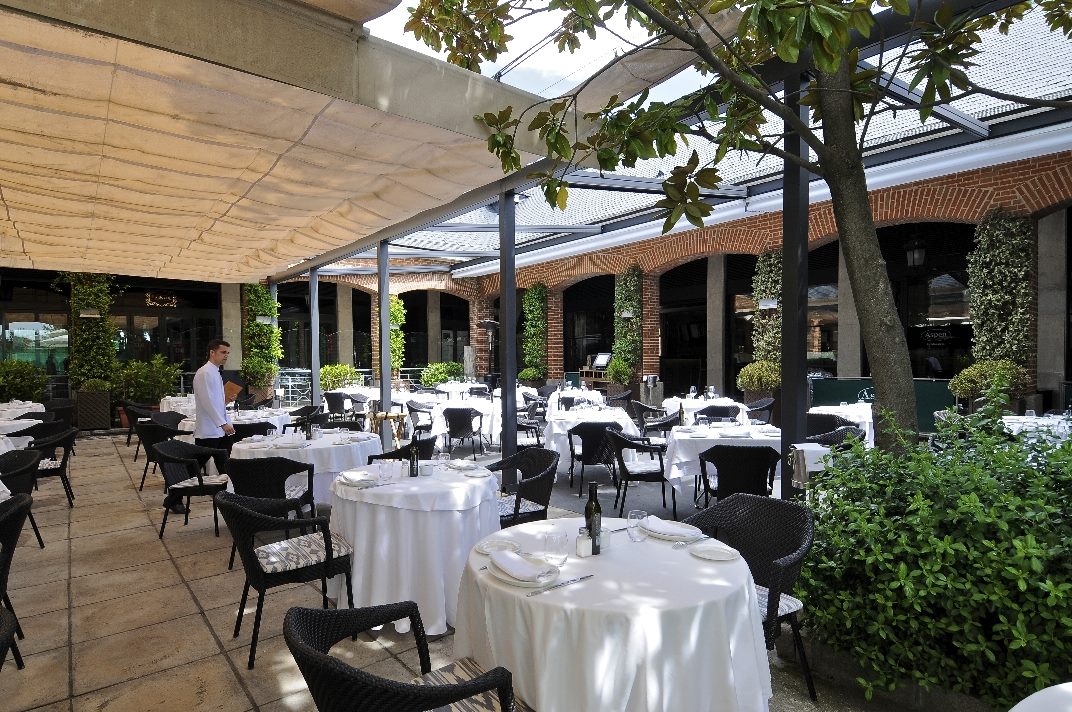 It was one of the first restaurants to open in what is now the most popular area for fashionable restaurants in Madrid, and it continues to innovate and set the trends. The latest innovations have included a renovation of the restaurant space working alongside the architect Joaquín Torres, opening the first solarium terrace in the capital, and hiring the renowned chef Joaquín Felipe. In response to international clients and consumers who like to have a little something to eat at all hours of the day or night, Aspen is open 365 days a year and the kitchen is open non-stop.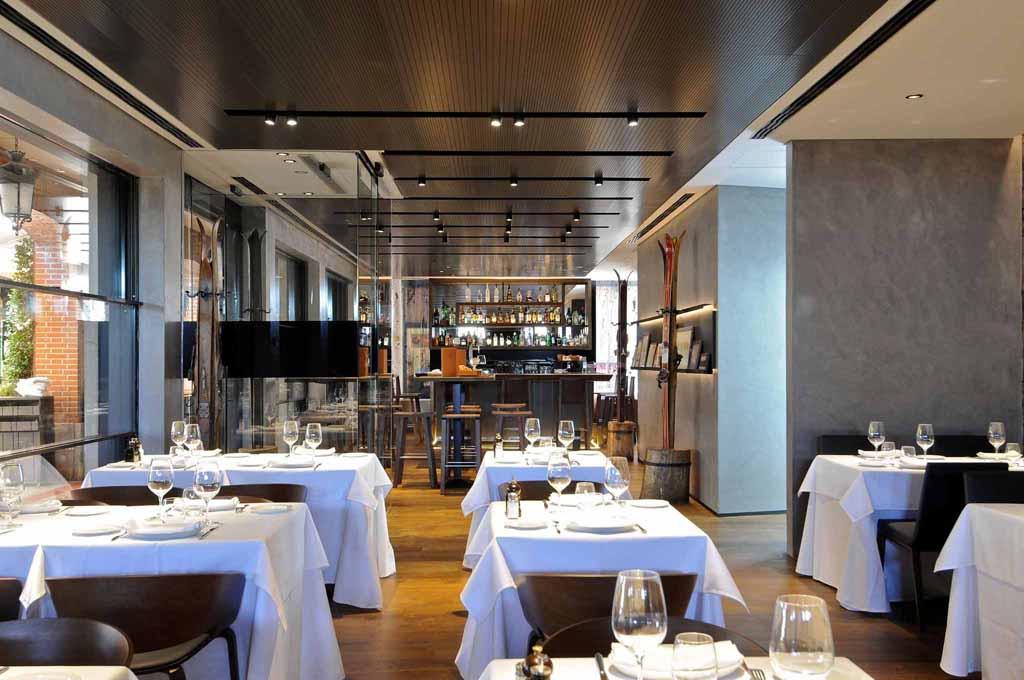 The Plaza de La Moraleja, located at the end of the city's main axis, the Paseo de la Castellana, is now one of the best and most strategic enclaves in Madrid. It also has the largest concentration of fashionable restaurants per square metre within the Community of Madrid. Aspen was set up in 2002 by Miguel Arias (who is also the owner of the mythical restaurant Flanigan in Puerto Portals, Mallorca). It opened up in the area with the aim of offering a welcome and cosmopolitan space that was relaxed and versatile, with simple, quality and well prepared cooking that would please everybody.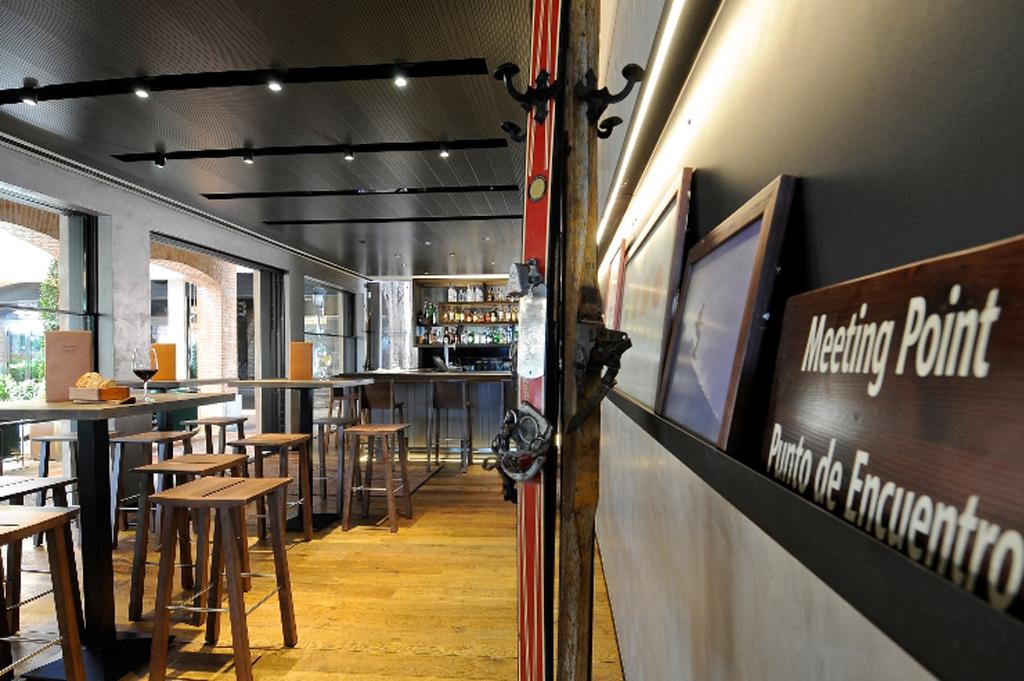 To achieve this, he opted for an elegant Alpine style decor, attentive and professional staff and a varied menu with dishes that really embody the essence of the Mediterranean. The cuisine is accompanied by a wine list that includes over 135 choices, offering a large selection of both national and international wines.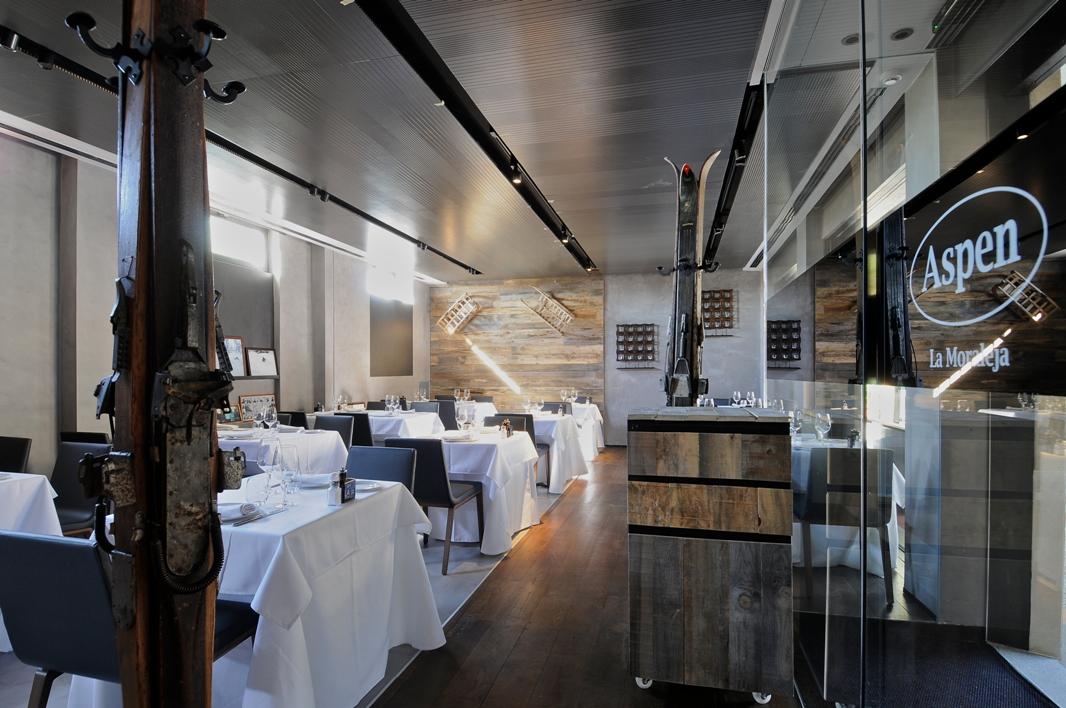 Nowadays, Aspen, which has gradually introduced many of the culinary trends which prevail in the capital, continues to surprise with new concepts and proposals. Among these new concepts are the extension and redecoration of the premises working with the A-Cero studio, the fitting of the first solarium terrace or signing up Joaquín Felipe as head chef. Joaquín Felipe is considered to be a real master when it comes to working with produce, his creations are simple but rich in nuances and flavour.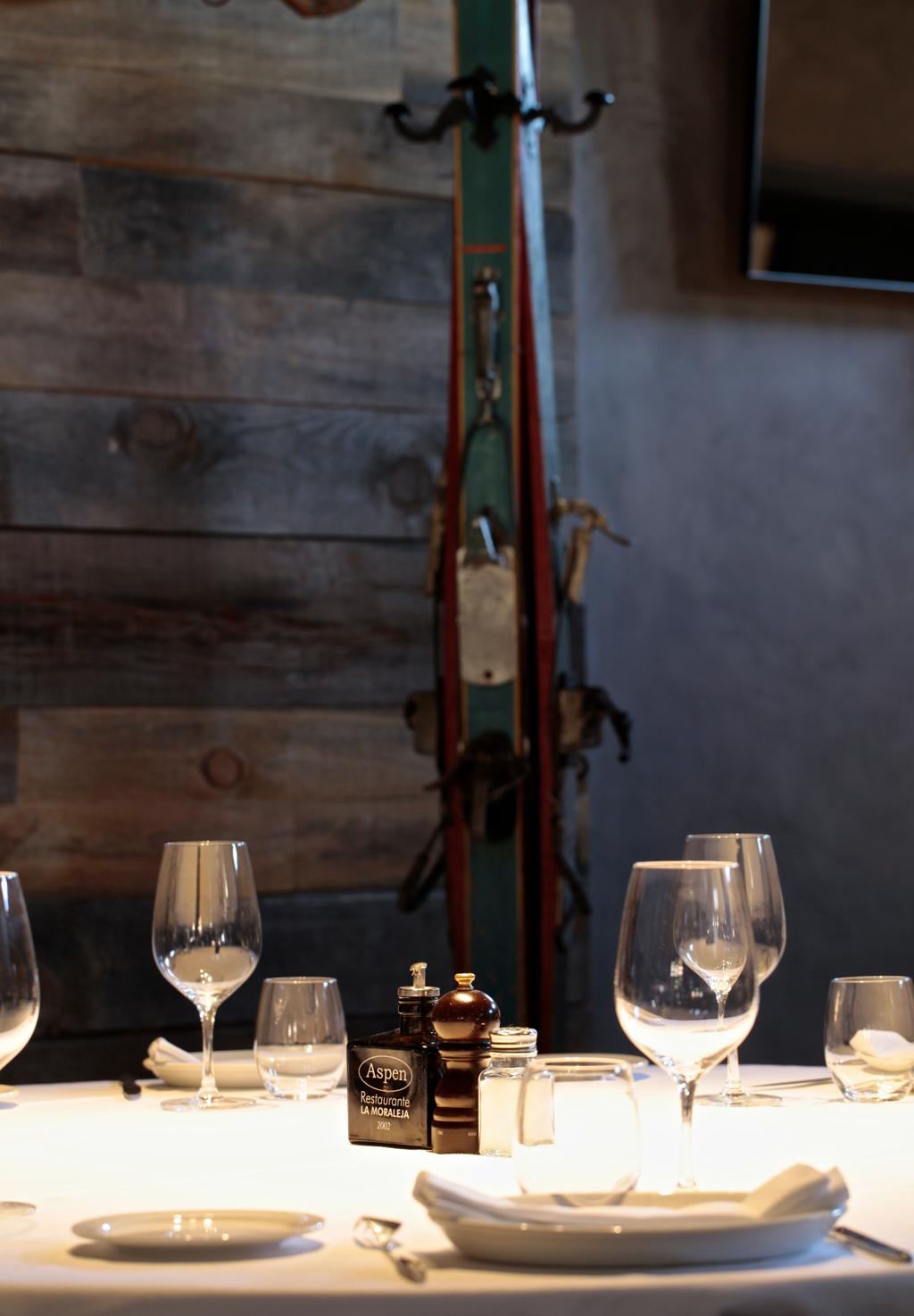 In addition to the dining area, the restaurant also has a bar area with high tables that is integrated into the terrace via a fold away glass window and there is a private area that can be reserved for up to 40 diners. The space is completed with two terraces: one of which is 300m2 and holds up to 80 diners. It is heated and air-conditioned so that it can be enjoyed 365 days a year. There is also a new terrace that has been designed to relax in the sun, even in winter. It has been designed to resemble an Aspen (Colorado) ski station.
In short, cooking, location, atmosphere and non-stop service are the foundations upon which Aspen has built its success.
For reservations, call Aspen on (+34) 916252500
Address: Plaza de la Moraleja, Alcobendas, Madrid
Opening hours: Aspen is open 365 days a year from 12:00 to 02:00am and from Thursday to Saturday until 03:00am. The kitchen opens non-stop from 13:00 until 00:00.
Did you enjoy this piece?