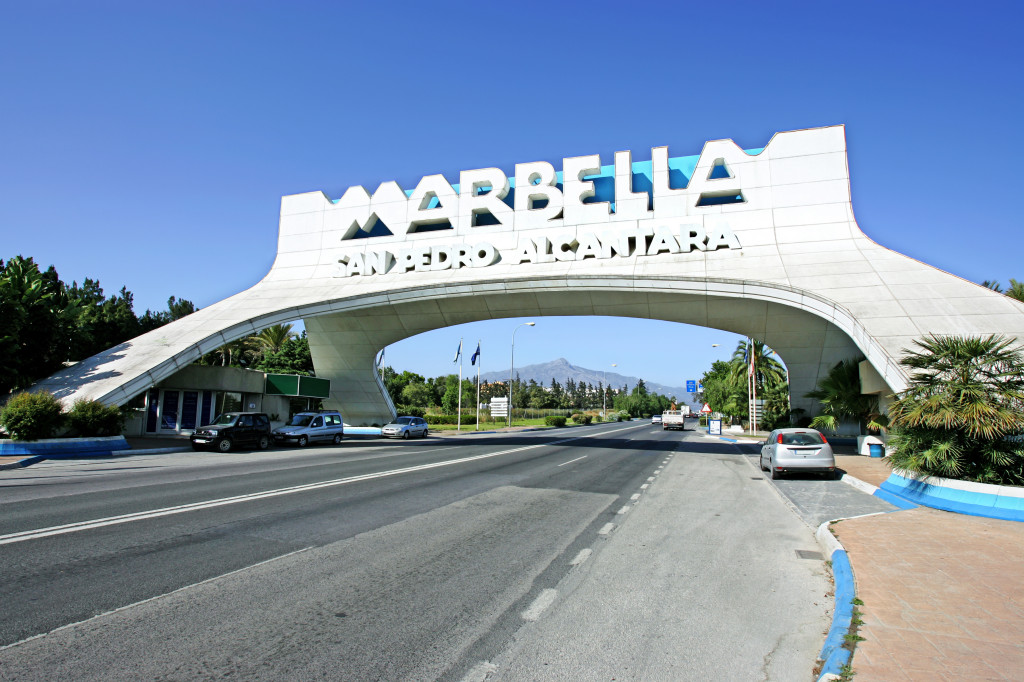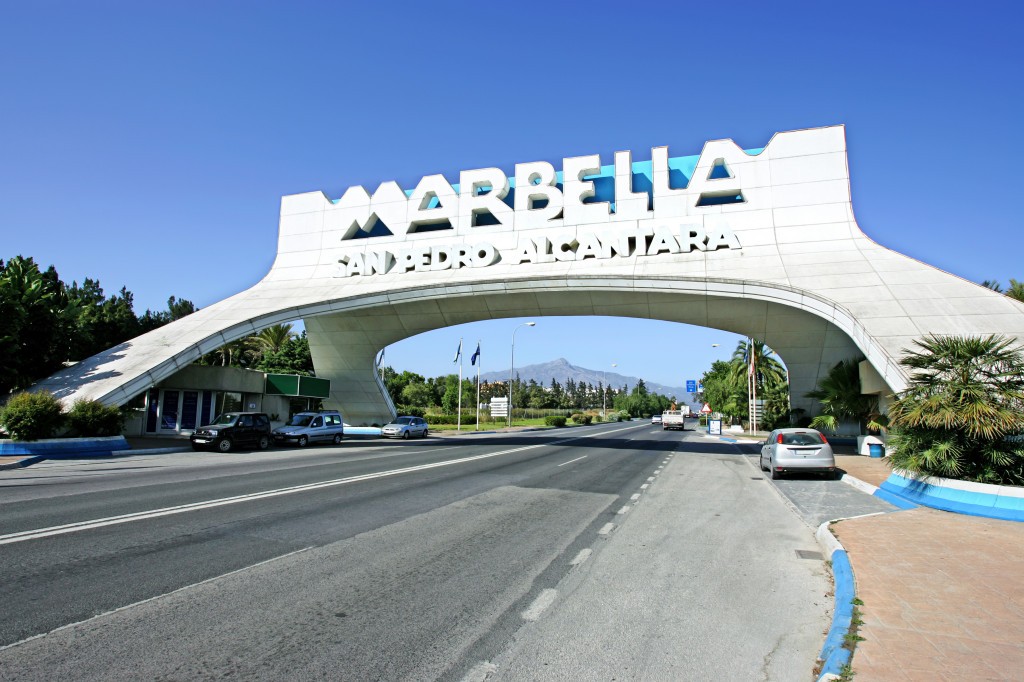 Whether for business or pleasure, retirement or studying abroad, vacation or permanent relocation, Marbella is one of the top destinations in Spain.
Amazing Weather All Year Round.
It may sound obvious, but Marbella enjoys a spectacular climate, with blue skies and year-round sunshine (an average of 320 days per year). Plus given its location at the foothills of the Concha Mountain, Marbella enjoys a special microclimate that provides cooler summers and warmer winters than other surrounding towns.
Globally connected.
Marbella is only a 30-40 minute drive to Malaga international airport, which enjoys connections to over 100 global destinations. So whether it's for a weekend getaway or a business trip, coming to Marbella is a convenient travel destination.
Endless shopping.
From the most popular urban wear such as Zara, Bershka, Massimo Dutti to exclusive brands such as Hermes, Dior, Gucci and Louis Vouitton, in Marbella you can shop until you drop. The department store El Corte Ingles and the designer boutiques in Puerto Banus to the Shopping Mall La Cañada and the hundreds of smaller and bigger independent shops, including Italian furniture at Ideal Furniture, Nordic designer furniture at Loft & Roomers, vanguard home entertainment at Bang & Olufsen, or designer fashion at Versace – you will find it all.
Sports and leisure activities for all.
In your free time you will find a whole array of sports and leisure activites. From the long-time popular golf courses, Los Naranjos, Las Brisas and Aloha Golf, to the Manolo Santana Padel & Fitness Club or Puente Romano tennis academy as well as tennis clubs such as the PSM Tennis Academy Marbella, the Hofsass Tennis College. For the kids, you have the new ice skating rink on the San Pedro Boulevard and the Trampolines in the Poligono as well as many other options that will surely not disappoint.
From affordable living to mega exclusive residences.
Regardless of budget, Marbella offers a diverse set of living options that range from as little as 500 Euros per month close to the city centre or in Nueva Andalucia, close to Puerto Banus, for small apartments to mansions up in Sierra Blanca or Camojan.
A new era in the property market.
After decades of boom and an increase in prices, property is now at a very affordable rate. For those looking to buy there are a variety of excellent opportunities at much reduced prices from Cabopino to Guadalmina.
Foodie heaven.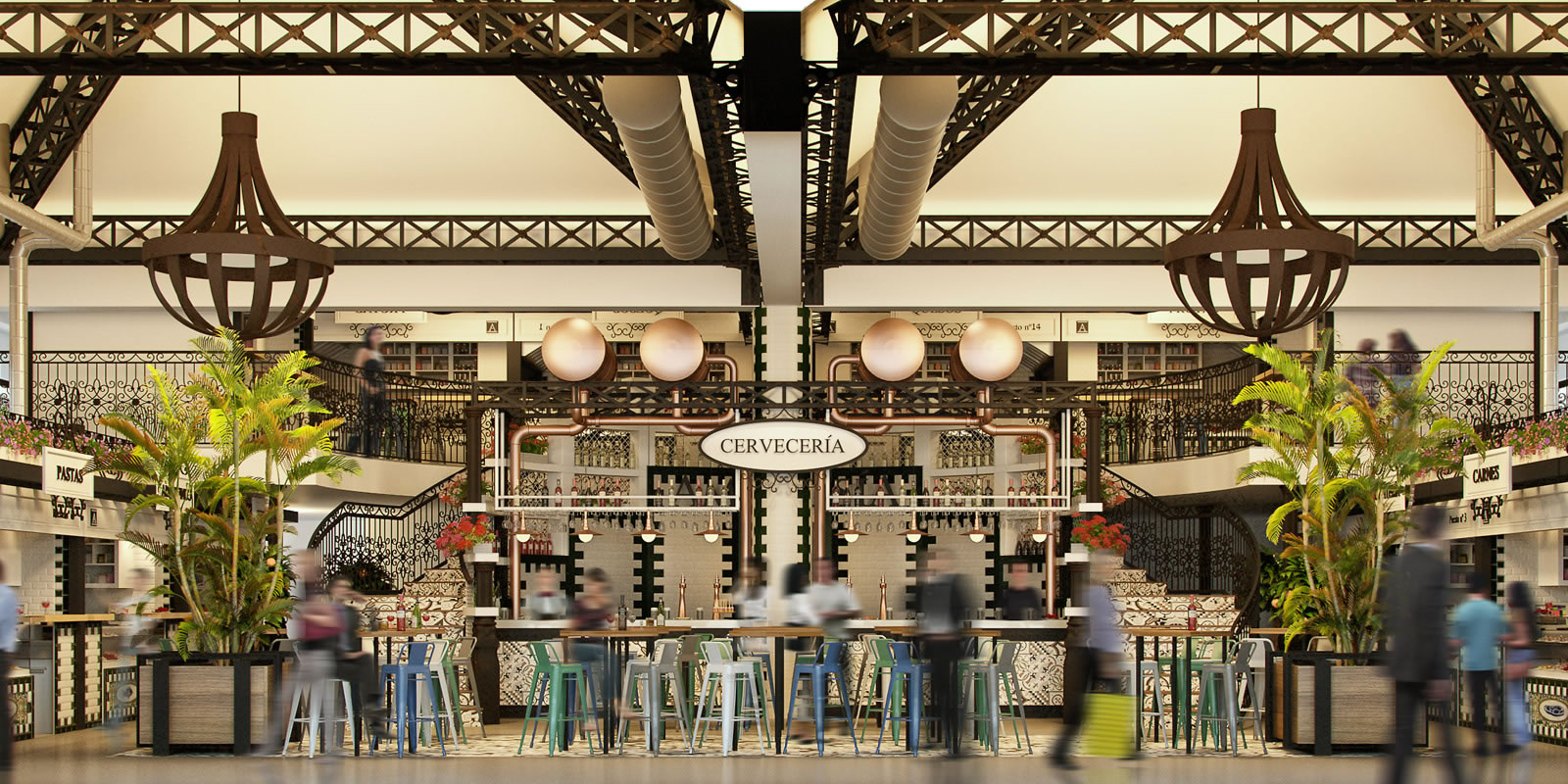 If you enjoy the delights of eating out, then in Marbella you will find endless options. From your typical Spanish Mediterranean cuisine at La Pesquera, to the gourmet market Ambrosia in Puerto Banus and the legendary Italian Pizerria Picasso up to the BIBO Restaurant of Michelin star chef Dani Garcia. Marbella could definitely be classed as a foodie heaven.
Fiesta and nightlife.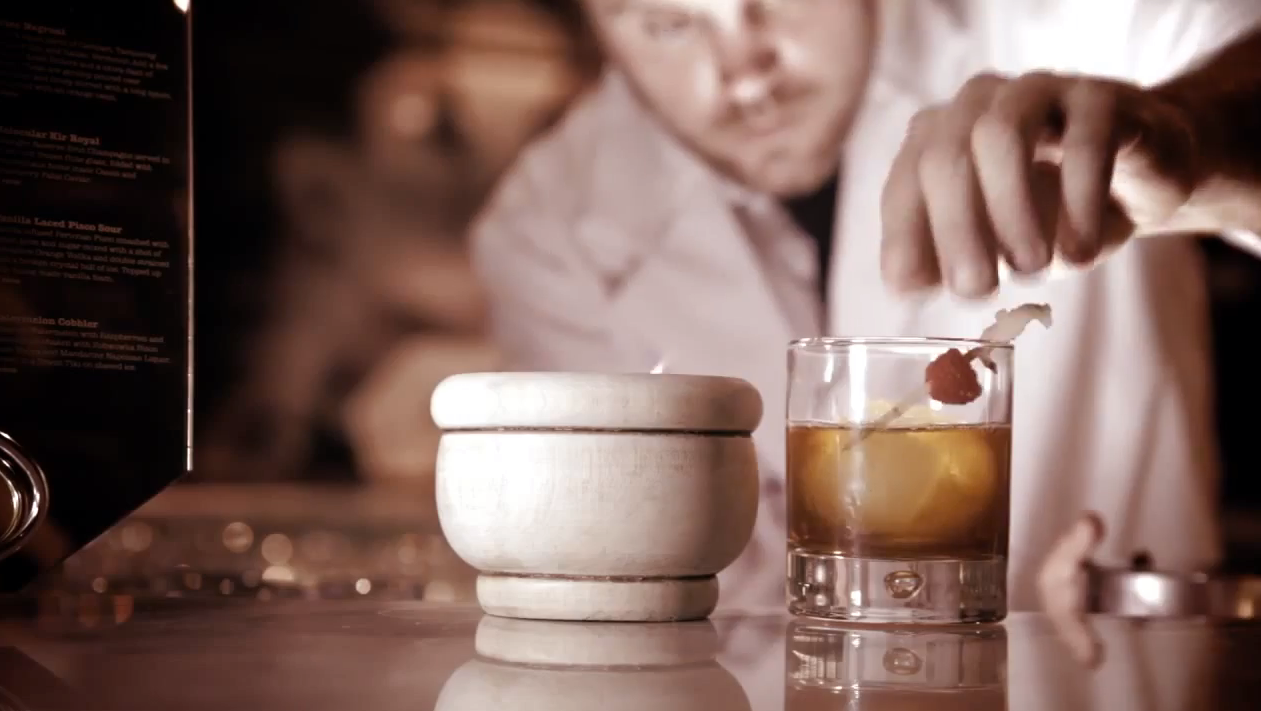 In Marbella you will always find a good party. From the exclusive and world famous Olivia Valere Club to the trendy News Cafe, Havana Club,Cavalli Clubor the chic Freudenhaus Bar, in Marbella and especially Puerto Banus, you have it all. If you prefer something more local or traditional, then in Marbella you have dozens of pubs and smaller bars where you can enjoy a good wine or a Gin & Tonic and even a Flamenco bar.
Beaches are a lifestyle and blessing for the soul.
Marbella has 25 beaches and possibly some of the world's best beach clubs, including Ocean Club, Purobeach,Sala by the Sea and of course the world famous Nikki Beach. If you enjoy the sand and sea, you will love it here, for relaxing, for fun, and especially for wellbeing for mind and soul.
An amazingly diverse international education.
In Marbella you have a fantastic choice when it gets to education, including a number of public Spanish schools, a German school, many international schools, including Aloha College, Swans Schools, Laude International College, Atalaya and even institutions of higher education, including an English-speaking Business School, a School for Fashion and Design and one of the world's most famous hospitality schools, Les Roches and last but not least countless language schools, including Don Quijote, Enforex and III Schools.
Jet-set and celebrities.
If you're in Marbella, chances are you can and will come across celebrities, at the glamourous yearly Starlite Festival or down in Puerto Banus at Sinatra's bar. Marbella has been home and host for many, including Antonio Banderas, Cheryl Cole, Angelina Jolie and Brad Pitt, as well as Lady Gaga, Eva Longoria, Madonna, Elton John and even the First Lady of the United States of America, Michelle Obama.
There's even a super cool Bonsai Museum.
Marbella houses on of the best collections of Bonsai trees at the Bonsai Museum, the first ever in Spain.
Very close to places of highest cultural relevance.
From Marbella you have easy access to some amazing places, including Granada, Sevilla, Malaga, Ronda, Mijas and Cordoba to name just a few. Whether it be for a day trip or a long weekend, if you live or visit Marbella, these places are just a short drive away (one to four hours' drive).
A priceless quality of life.
With highest quality of air, little pollution (unlike the big metropolitan capitals around the globe) and an average life expectancy of over 80, Marbella offers a quality of life that is priceless.
Wellness and relax everywhere.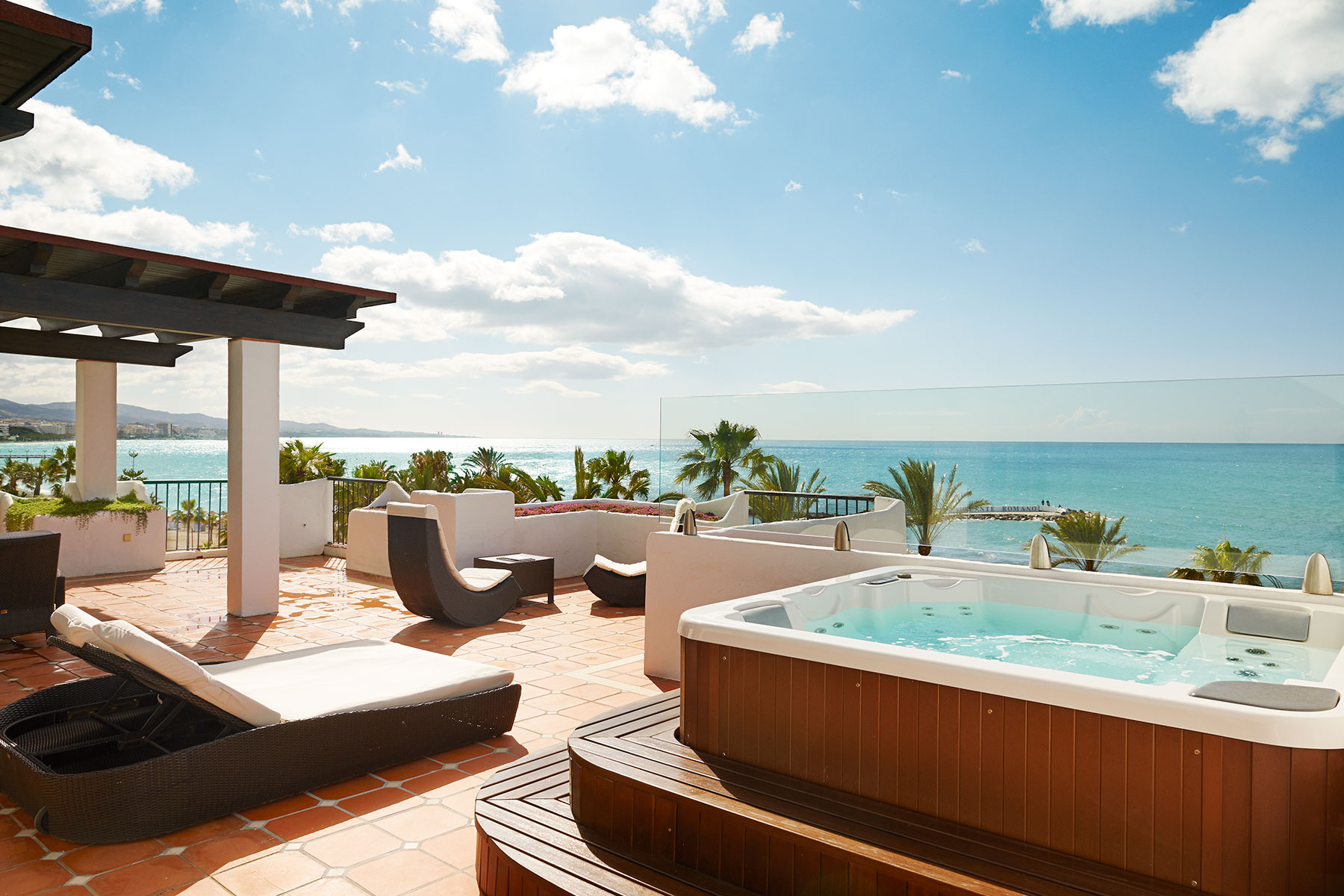 From a visit to the Six Senses Spa at the Puente Romano Hotel to the cleansing stays at the Healthouse Las Dunas, the Buchinger Clinic or the Shantisom Boutique Hotel as well as many others, in and around Marbella there are countless oases to relax and treat yourself to some well-deserved wellness.
A large and diverse expat society.
Whether you are retiring to Marbella or moving here with family, in Marbella you will find a very large and diverse expat society with official figures suggesting that Marbella is home to over 137 nationalities.
The boom of San Pedro de Alcantara.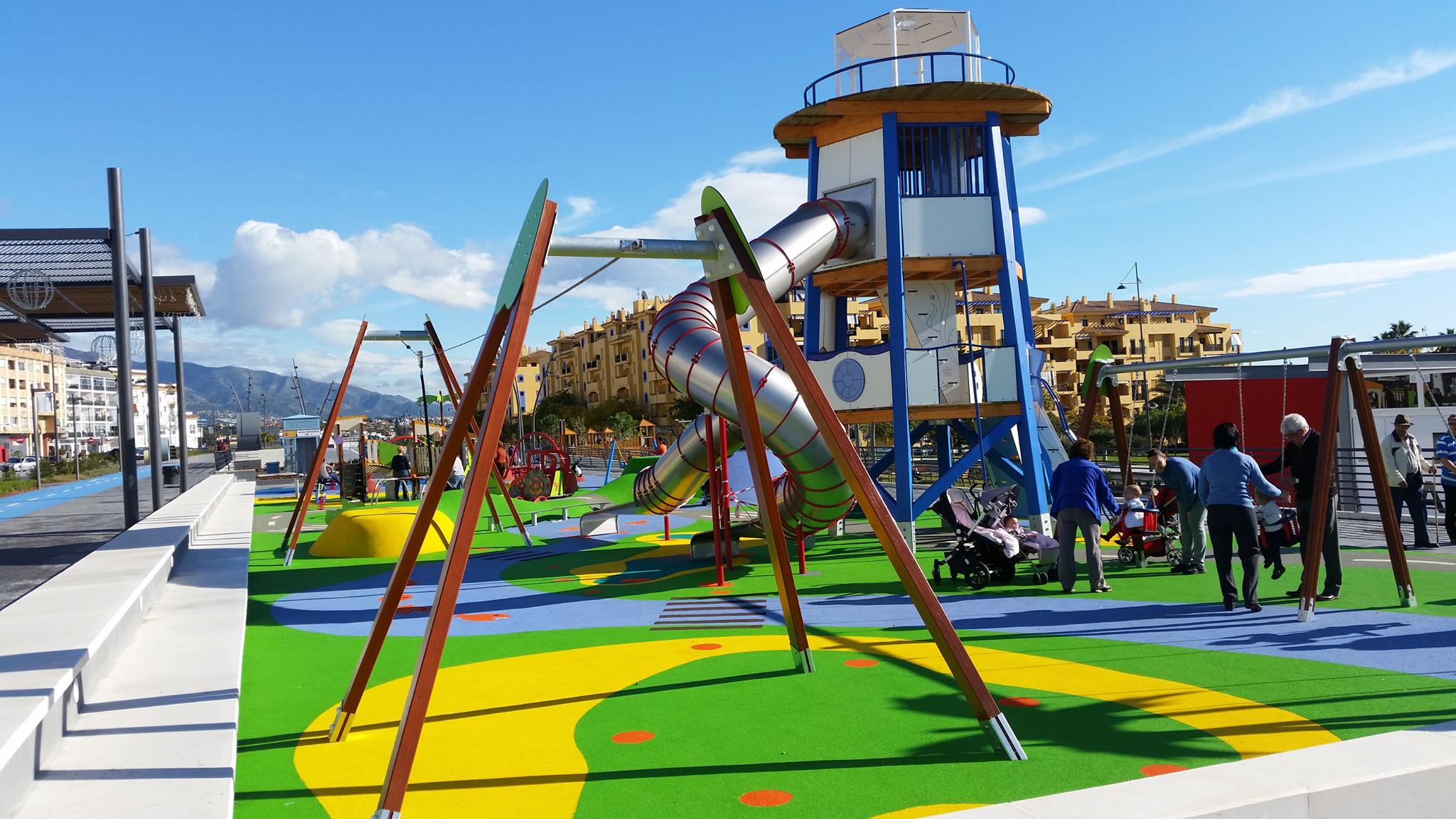 San Pedro de Alcantara (part of Marbella) is an area that has been booming in recent years. With the new boulevard and countless other improvements, San Pedro has become home to countless new walkways and bicycle paths perfect for long walks, a stroll with friends or a bicycle ride with the kids.
The Paseo Maritimo from San Pedro to Marbella, a privilege for young and old.
The Paseo Maritimo is a walkway that connects San Pedro to Marbella along the coast. The perfect place to enjoy a walk, some exercise (there are various free exercise zones) or simply some great views of the Mediterranean Sea and if you want to stop of for some shopping or pleasure there are restaurants, tapas bars, cafés, cocktail bars and shops at various parts. The Paseo offers a perfect day out for all ages.
The history and culture of Andalusia.
In the Old Town of Marbella and San Pedro as well as a number of other points of interest, you will feel immersed in the charm of Andalusian history and culture with its unique architecture.
The relaxed and charming area of Elviria and Cabopino.
With some stunning sand dunes on the beach and its countless trees, the area of Cabopino port and Elviria is full of charm.
A diverse hub of small businesses.
All over Marbella you can find small and medium sized businesses owned and run by expats from all over the world. You can find everything from an English locksmith to a French baker. For the entrepreneurial individuals, Marbella is a great place to start a business – with dedication and hard work.
Overall Marbella is a very safe place.
Unlike the big Metropolitan cities or highly touristic hotspots, Marbella, overall is a very safe place with little petty crime.
Marbella city also has its vibe and buzz.
For those that enjoy the city life, the center of Marbella also has its vibe. With high buildings (modern and older), rush hour traffic and a constant flow of people, the city of Marbella has its very own city life buzz.
Marbella, a world brand.
Marbella has never stopped evolving and always tried to be at the forefront of trends. The town hall is committed to developing its image, upholding quality standards and thus constantly evolving. Most recently with a new fresh logo (albeit not everybody's taste) and its own Marbella is Happy video clip.