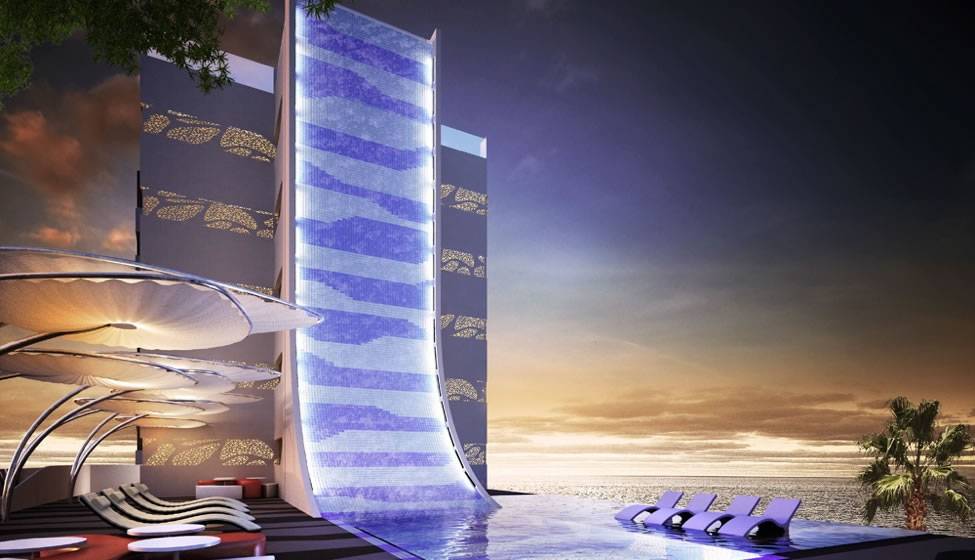 The LH&E Lifestyle Hospitality & Entertainment Management AG group has announced the launch of Kameha Health Spa & Resort Mallorca.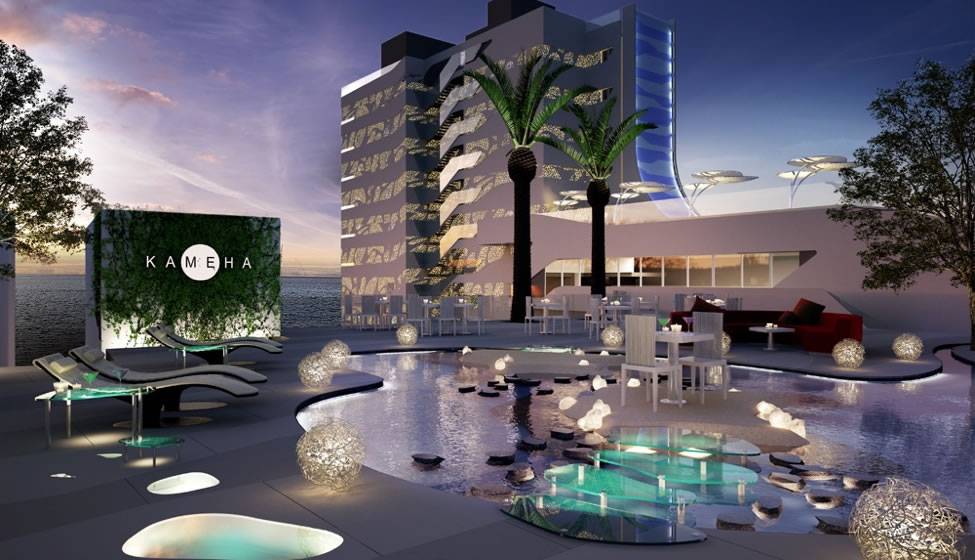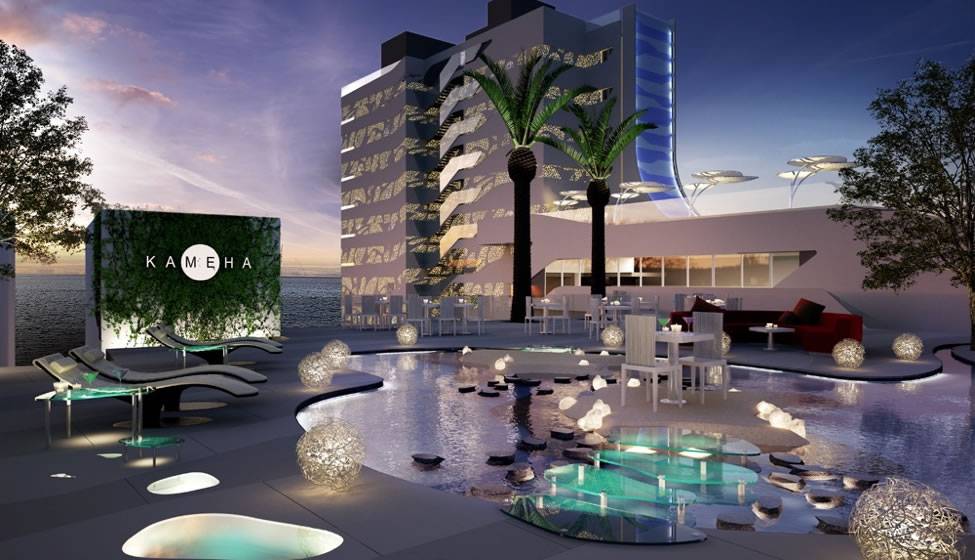 The new luxury hotel will be situated in a unique location in the Portals Nous area of Palma de Mallorca.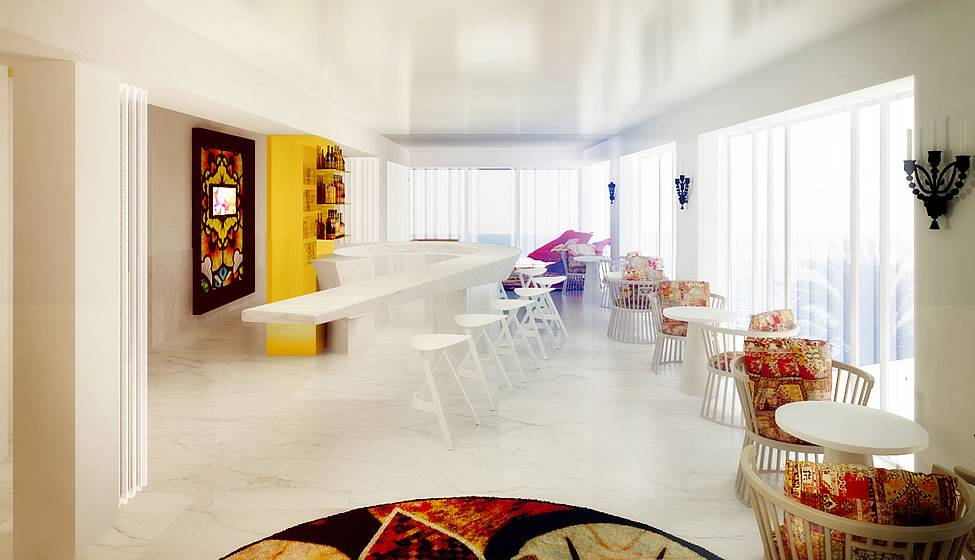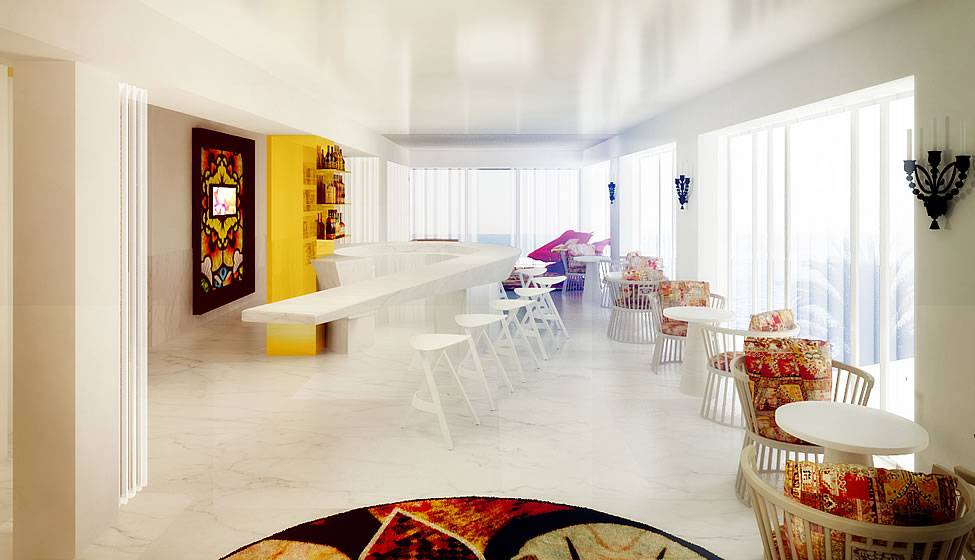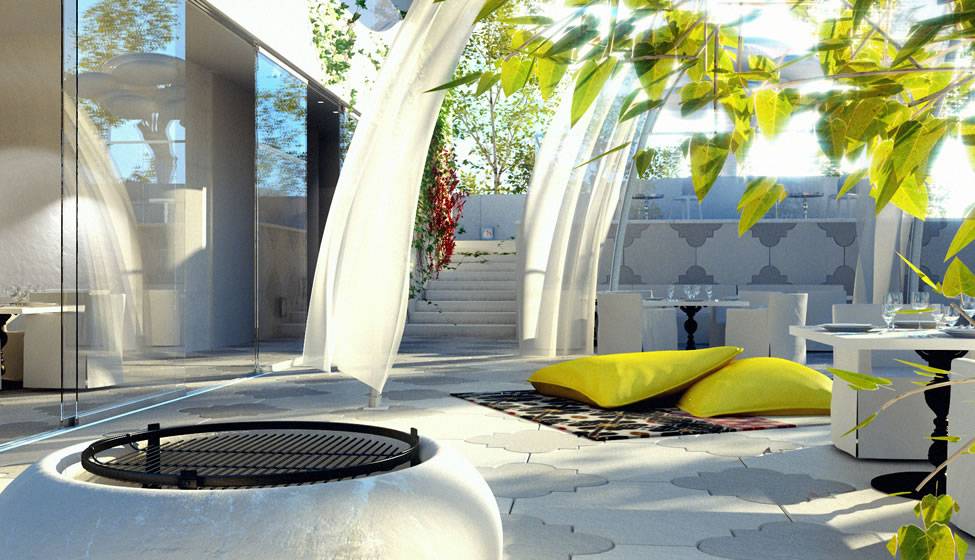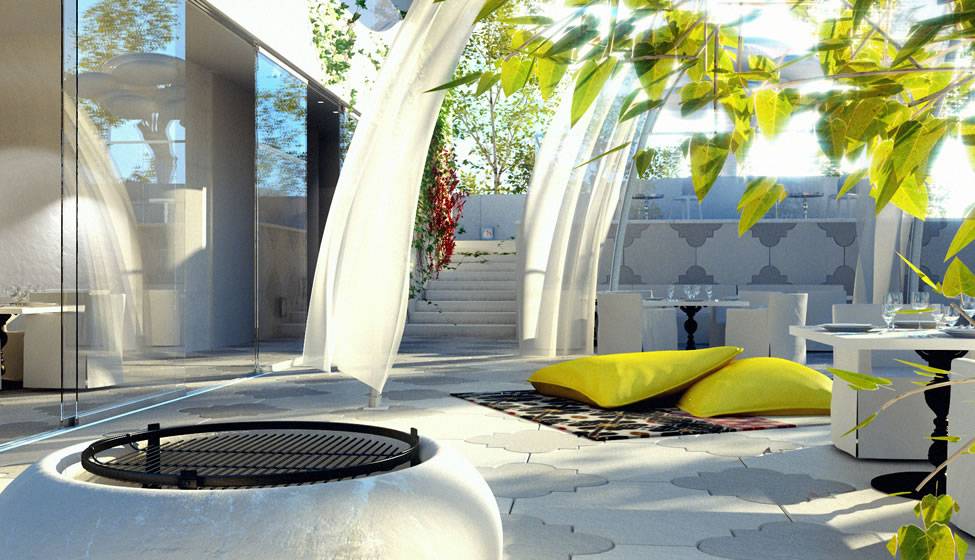 The outside design is unlike anything you have ever seen before, with a giant waterfall that starts from an infinity at the top of the building and spills over the edge, down into the swimming pool below.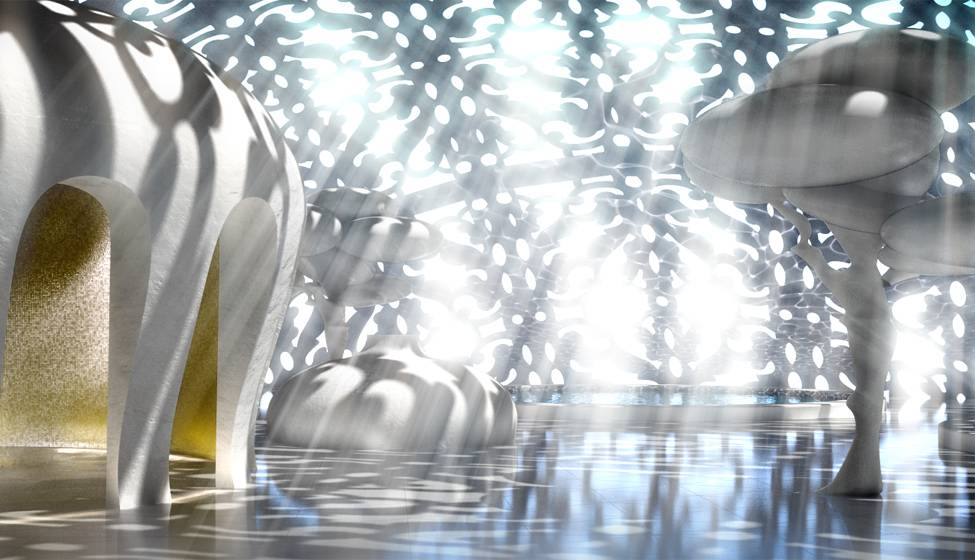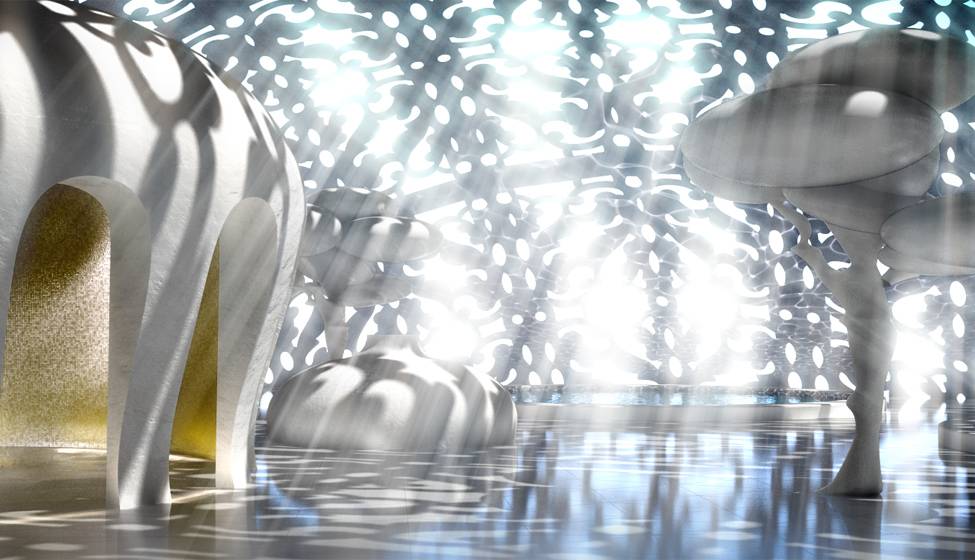 The hotel's exclusivity with its own sand beach and a small bay provides guests with the opportunity of doing water activities.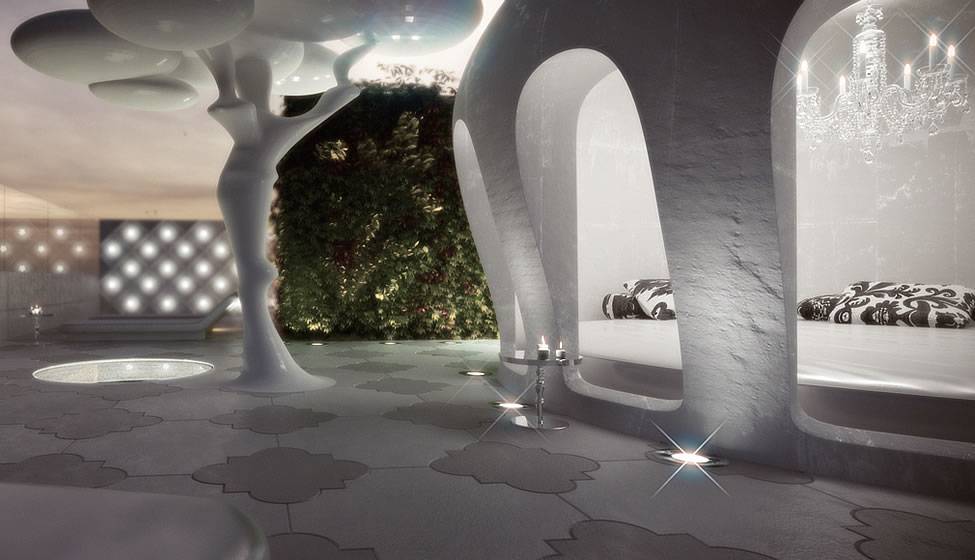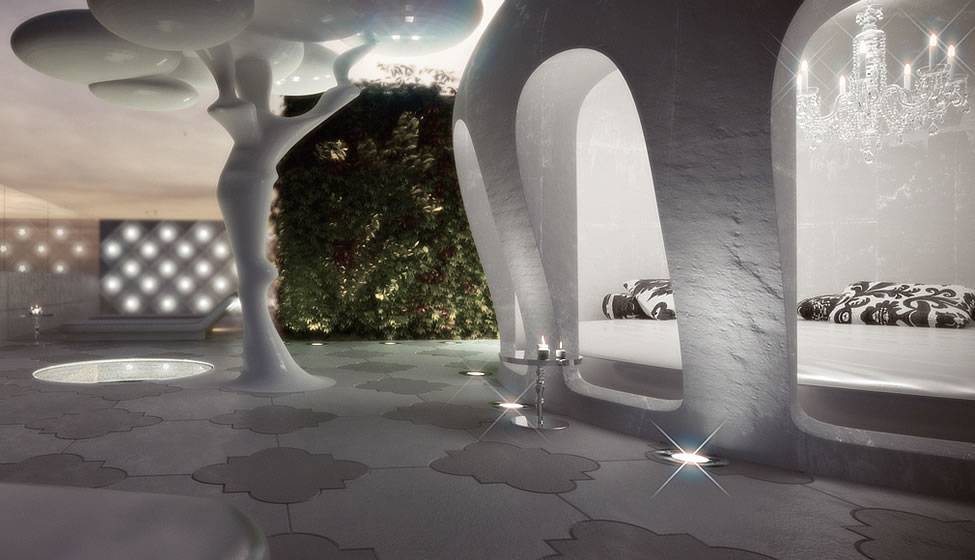 To keep the building cool in the summer, the architects developed a set of windows with abstract impressions of seaweed that change patterns to catch the sun-rays throughout the day.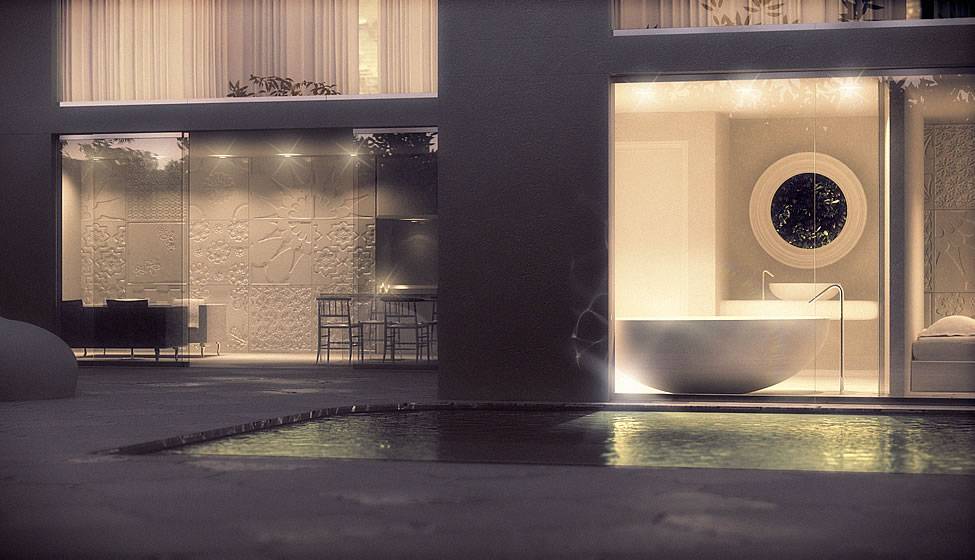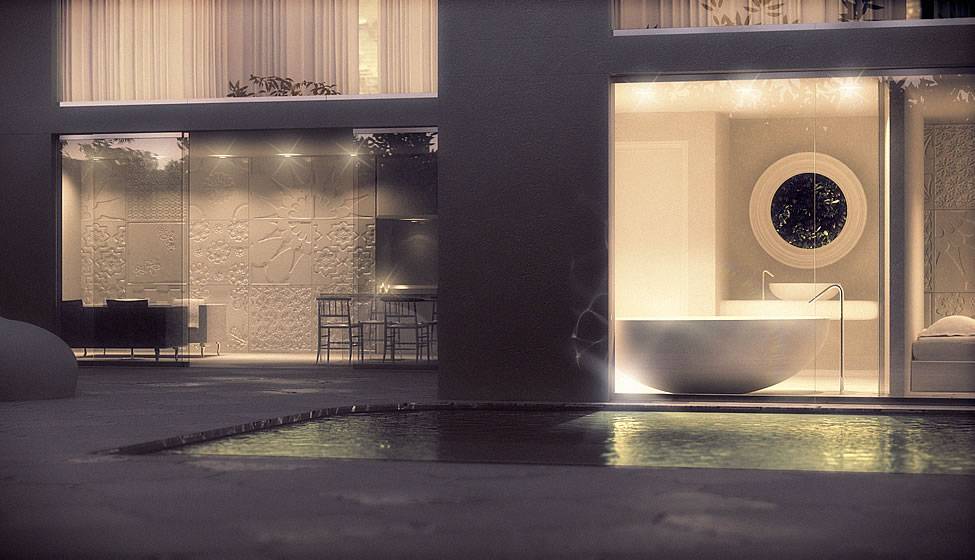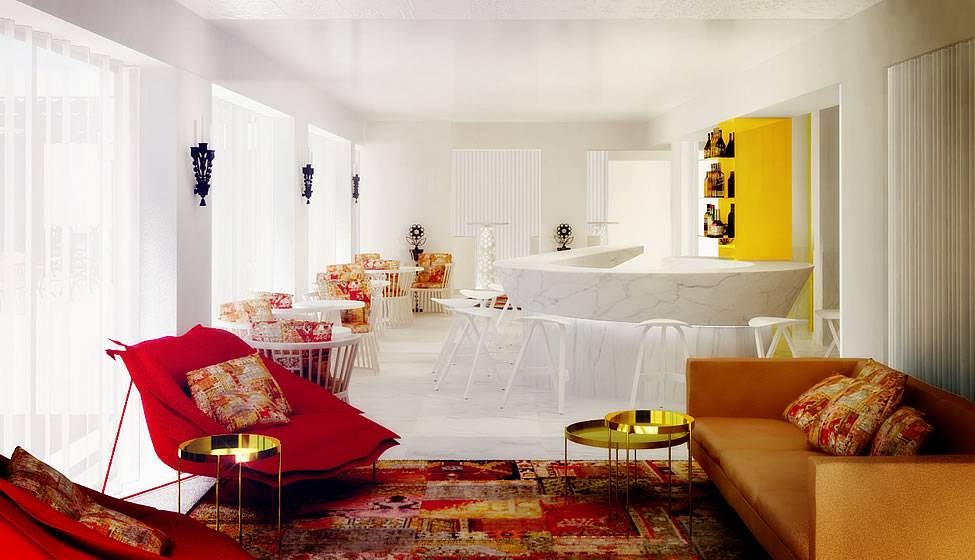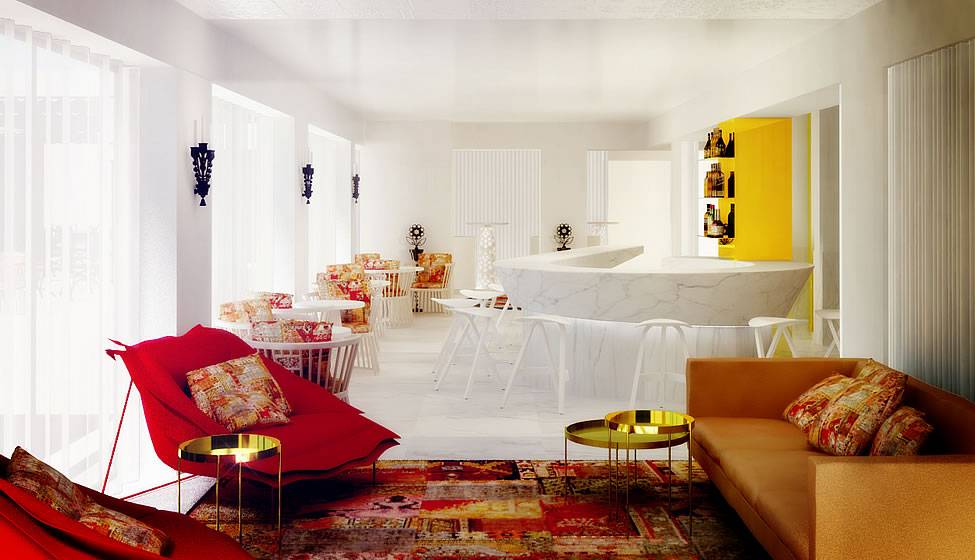 The hotel is ever so sexy and modern with futuristic furniture and creative minimalist design.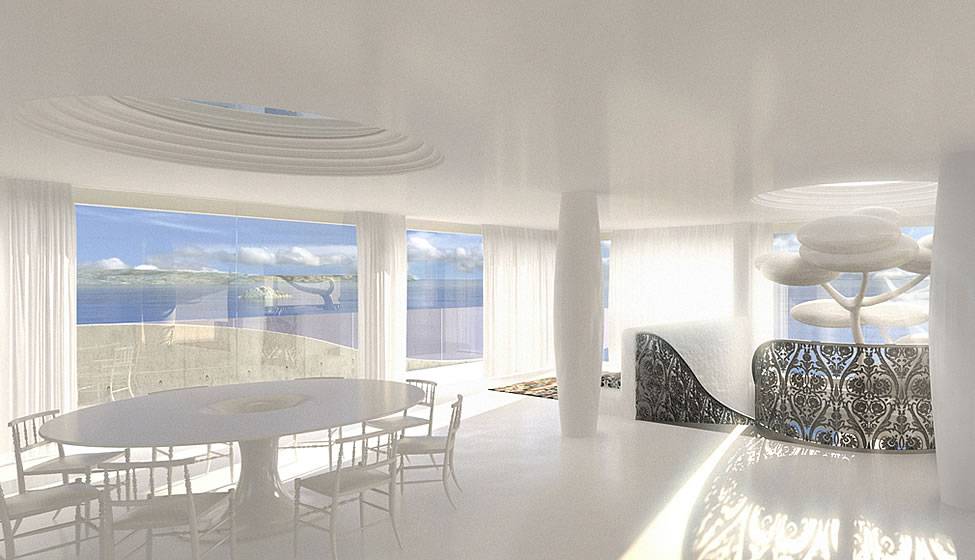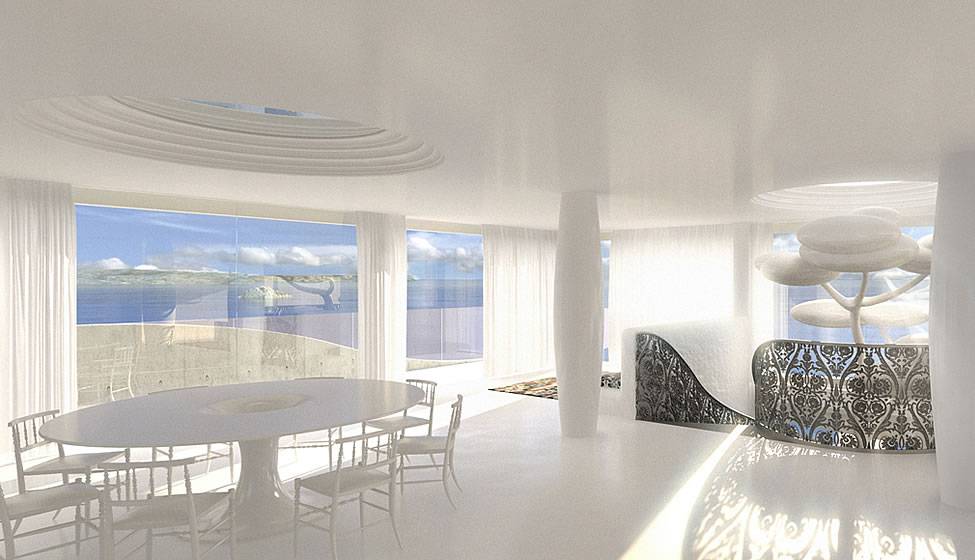 The Kameha aims to be one of the best resorts and health spas in Europe and its off to a fabulous start.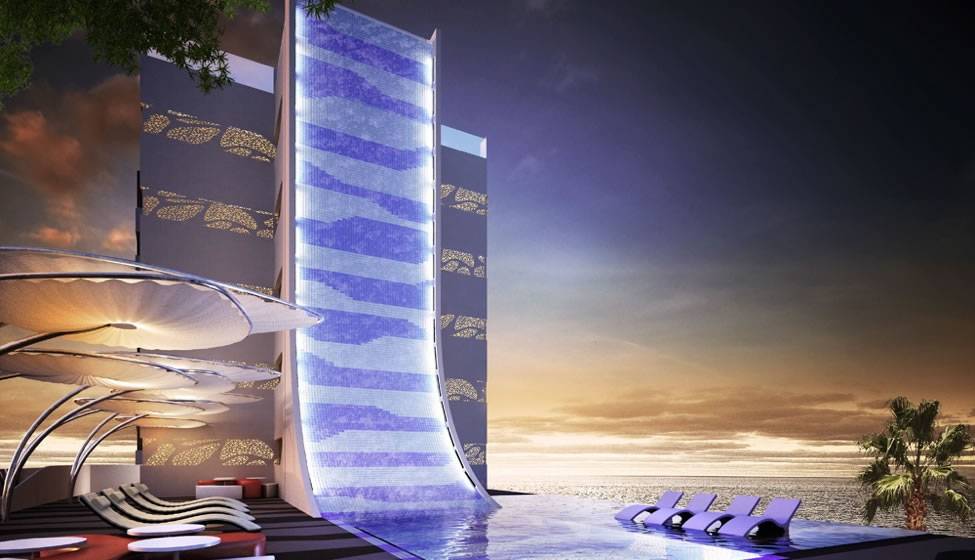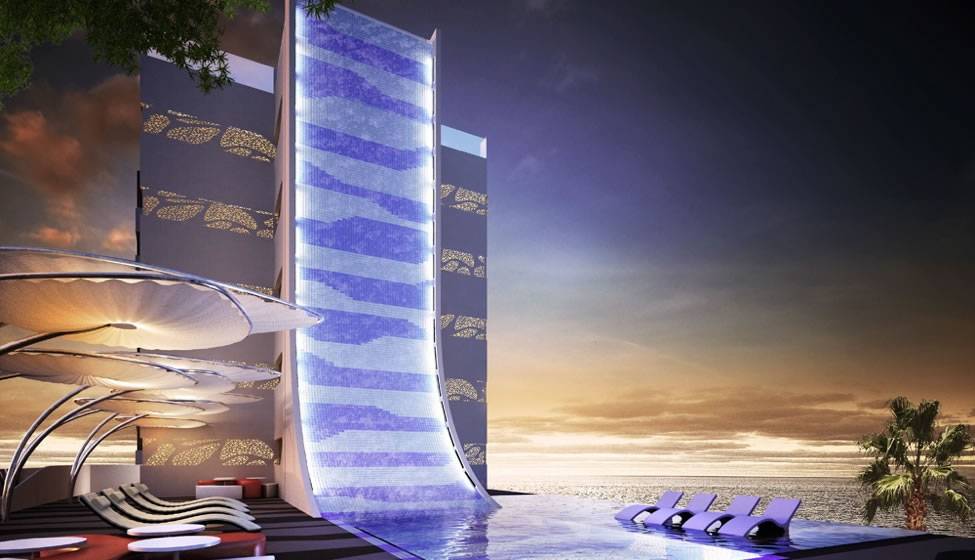 The hotel will feature 64 rooms and suites as well as a relaxing and cool spa.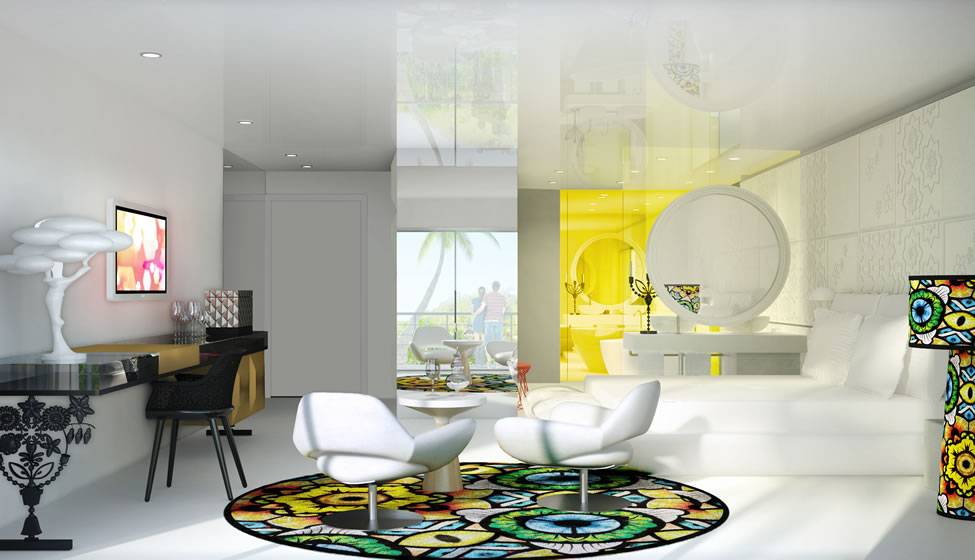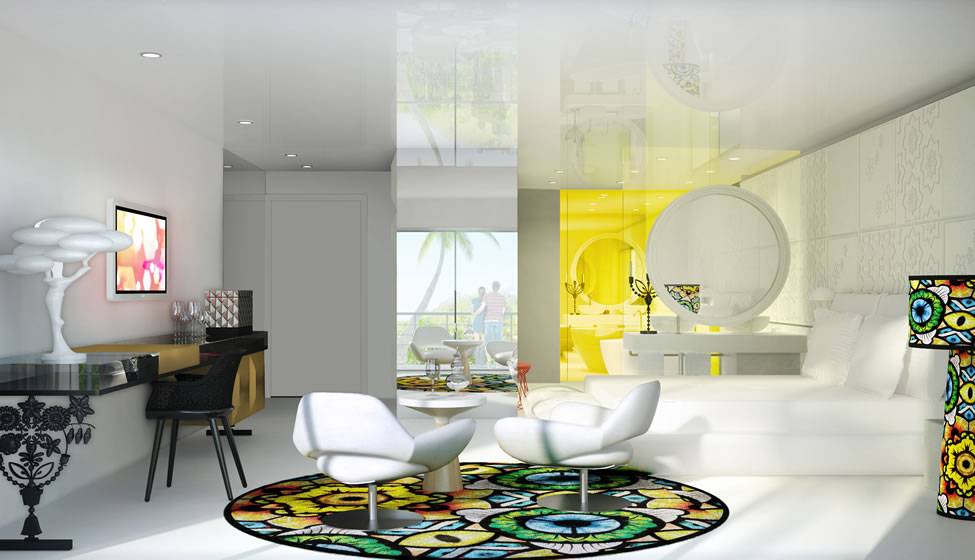 The Hotel's design changes colors according to the seasons, just like a a chameleon.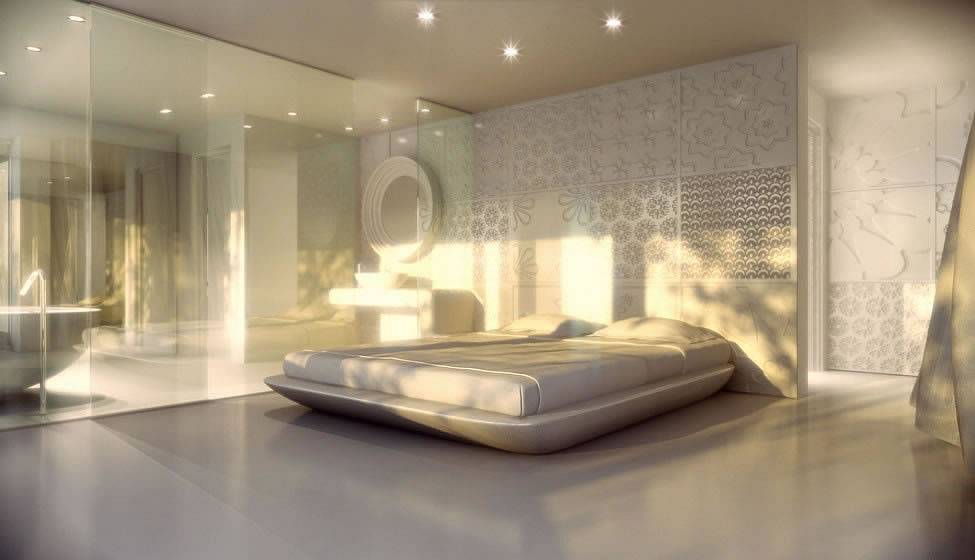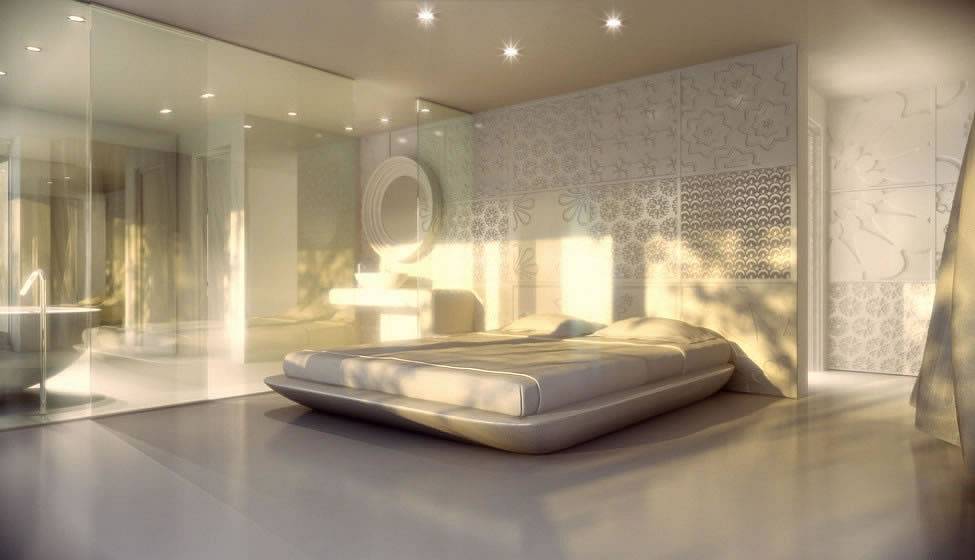 Already a respected venue, it has been graced with affiliation of The Leading Hotels of the World.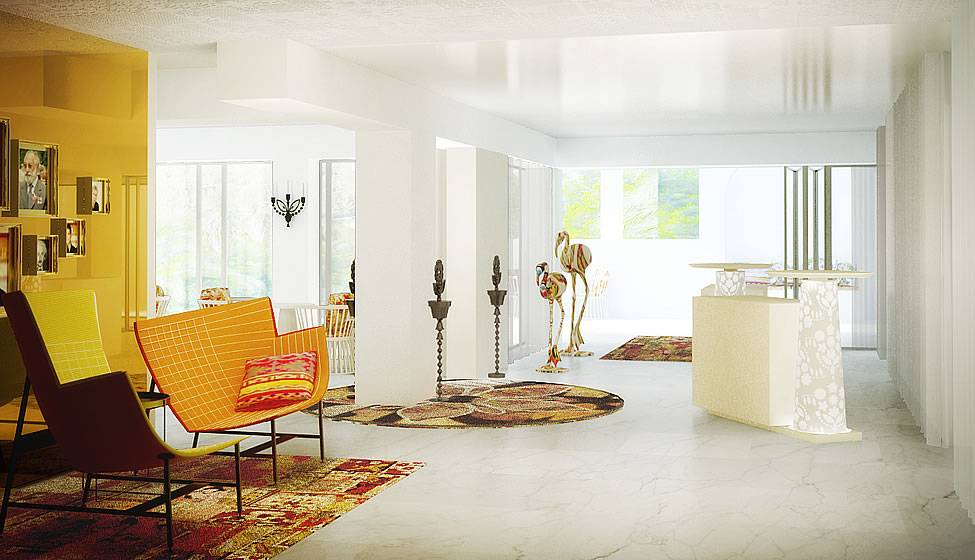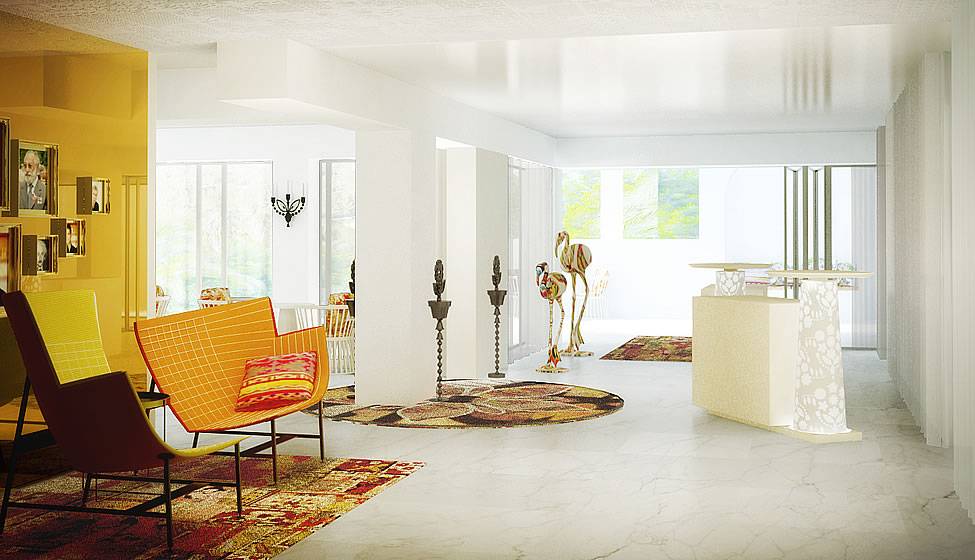 You can be sure we will be there when it opens, will you?