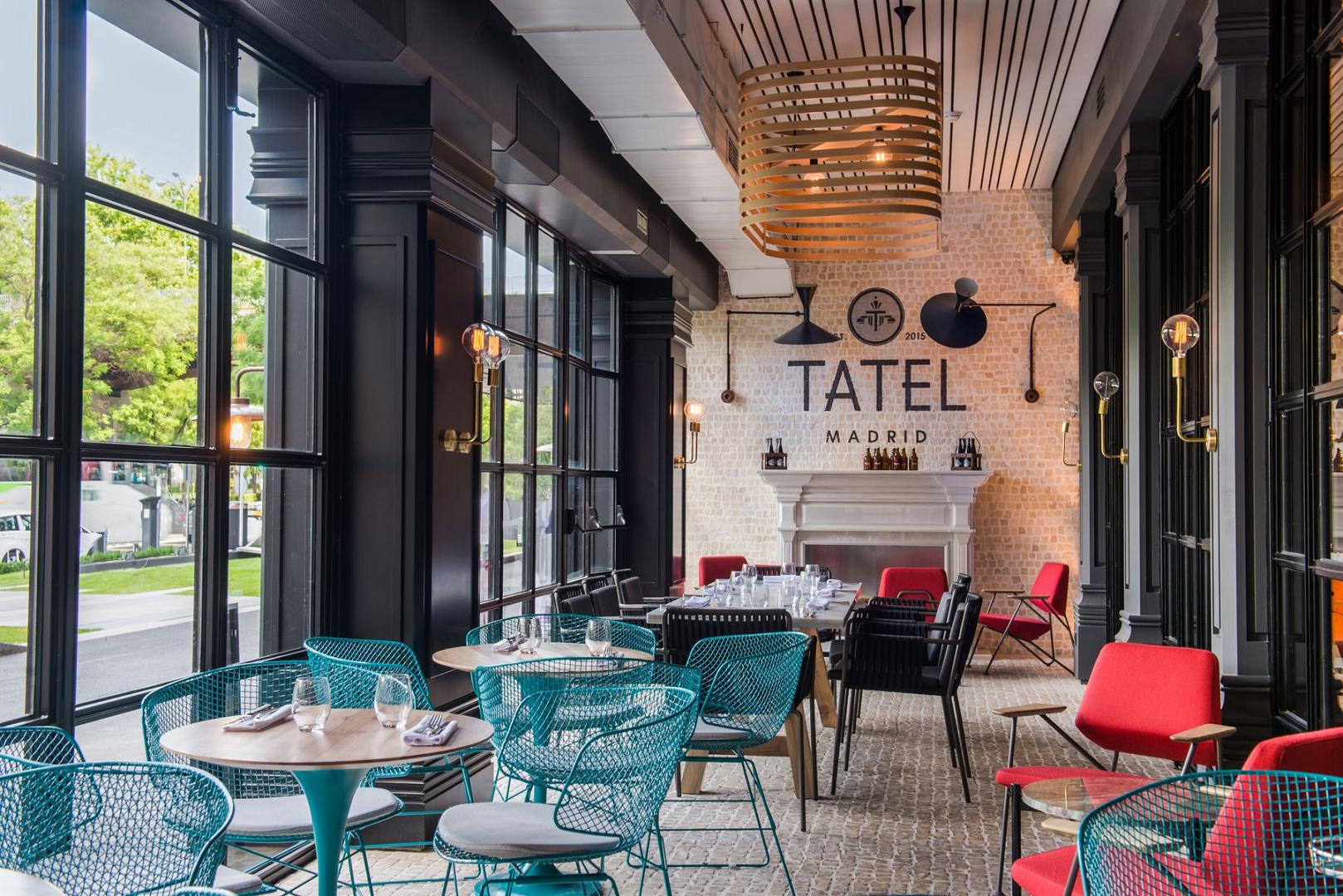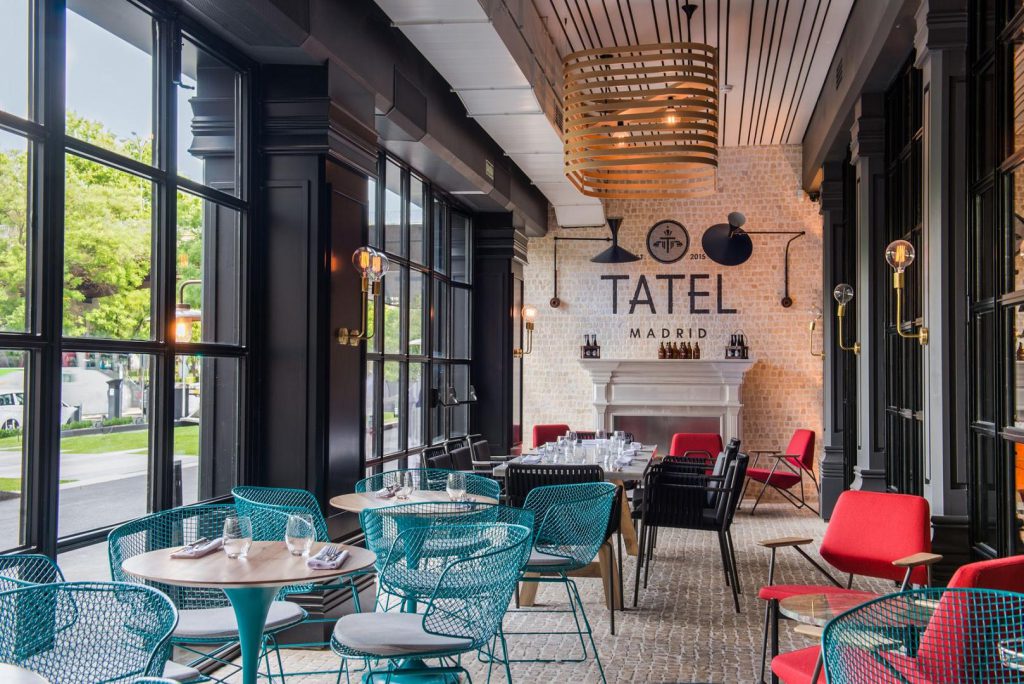 With the Ushuaïa and Blue Marlin Ibiza already a roaring success, those behind have gotten together once more, to create a gastronomic project with international vision. Welcome TATEL! The new Madrid based restaurant aims to become a cultural icon of traditional Spanish fine cuisine, both nationally and internationally. At the hands of chefs, Nino Redruello and Patxi Zumárraga, TATEL's gastronomic management is launching with a signature menu that respects the product whilst reviving recipes from a strong Spanish tradition and infusing them with a modern twist.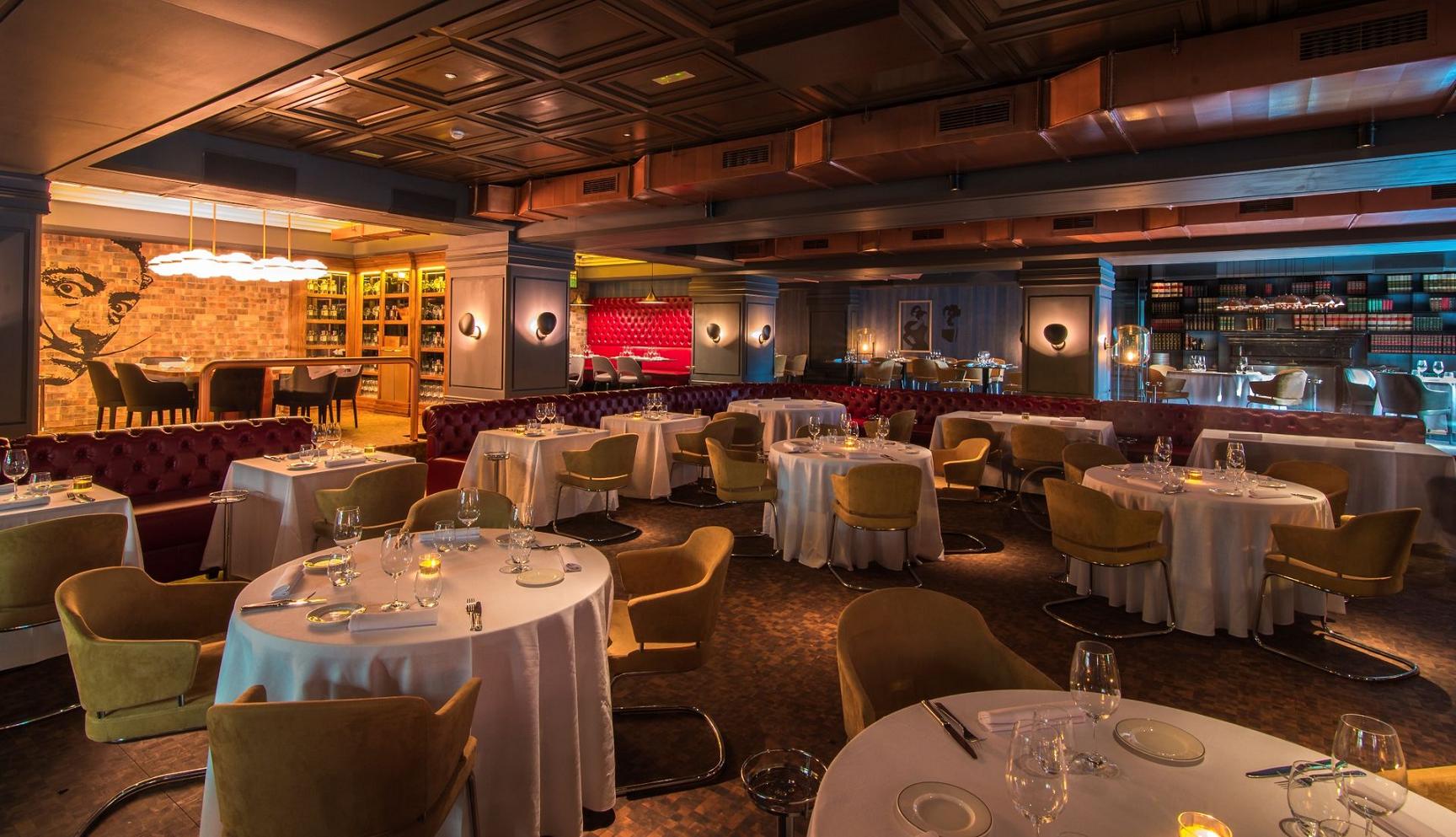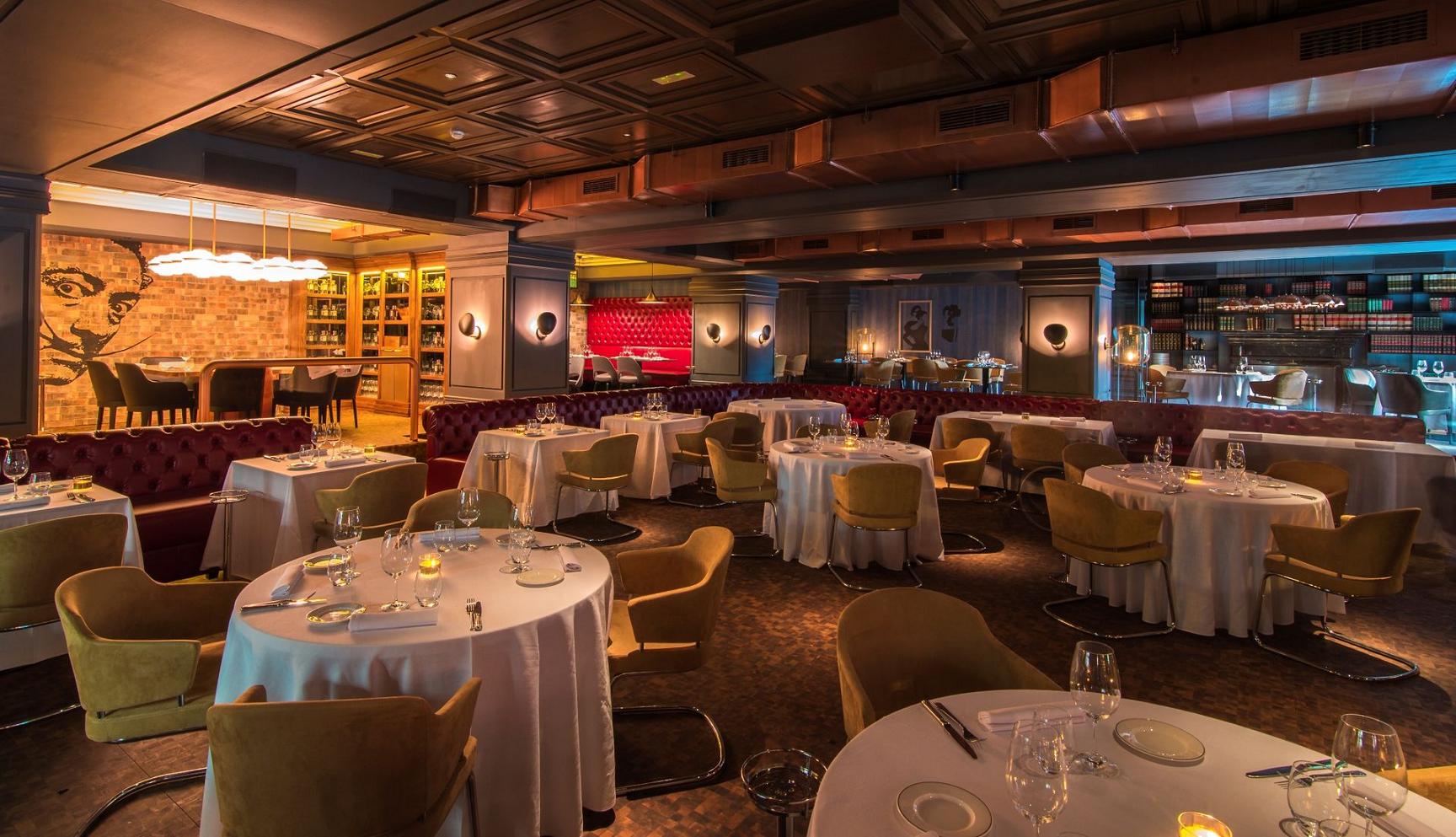 A dining hall full of life, a relaxed and informal atmosphere, live music and a culinary offering with strong character, are the key concepts that embody the TATEL experience, which is opening its first restaurant in Madrid. Born out of a private initiative three years ago, from a conversation between Abel Matutes Jr. and Manuel Campos, with the aim of globalising and valuing traditional Spanish cuisine and culture throughout the world. During this discussion, the two friends and entrepreneurs noted the lack of "a dining and leisure concept based on Spanish cuisine when travelling outside of our country." A project that the two partners have developed with the endorsement of USHUAÏA and BLUE MARLIN IBIZA, regarded respectively as the best open-air club and best beach club in the world.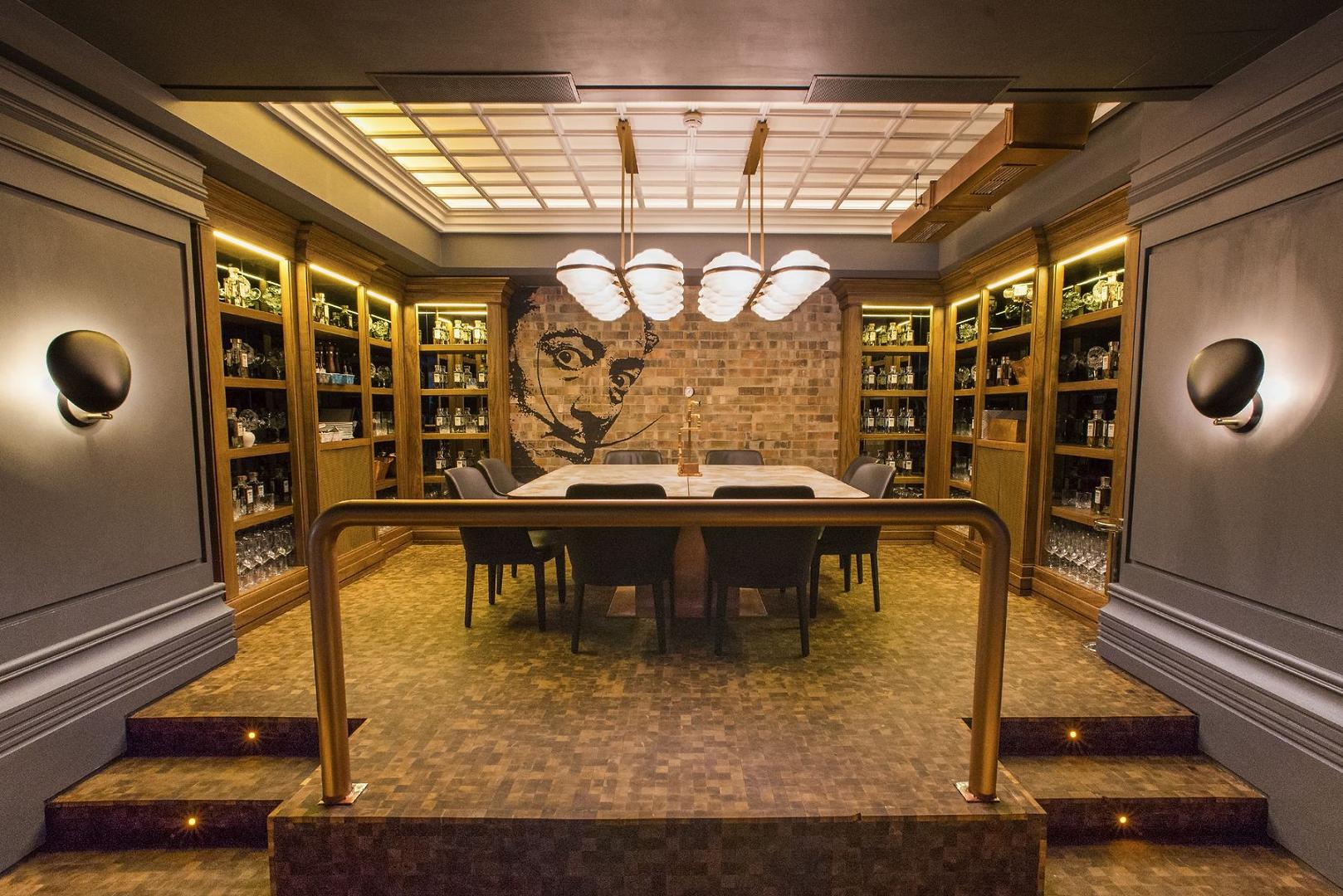 Together they have created a brand synonymous with innovation and tradition where fine Spanish cuisine takes the leading role. A project born in Madrid, precisely in number 36 on the world renowned Paseo de la Castellana. With the intention of making TATEL a unique experience, the restaurant boasts a signature cuisine that collates the essence of those traditional recipes cooked by our grandmothers, but with a modern twist. A highly varied offering, locally sourced from the market and in season, has been designed by TATEL's managing directors, Nino Redruello and Patxi Zumárraga, chefs with extensive experience at the forefront of La Ancha, Las Tortillas de Gabino and La Gabinoteca.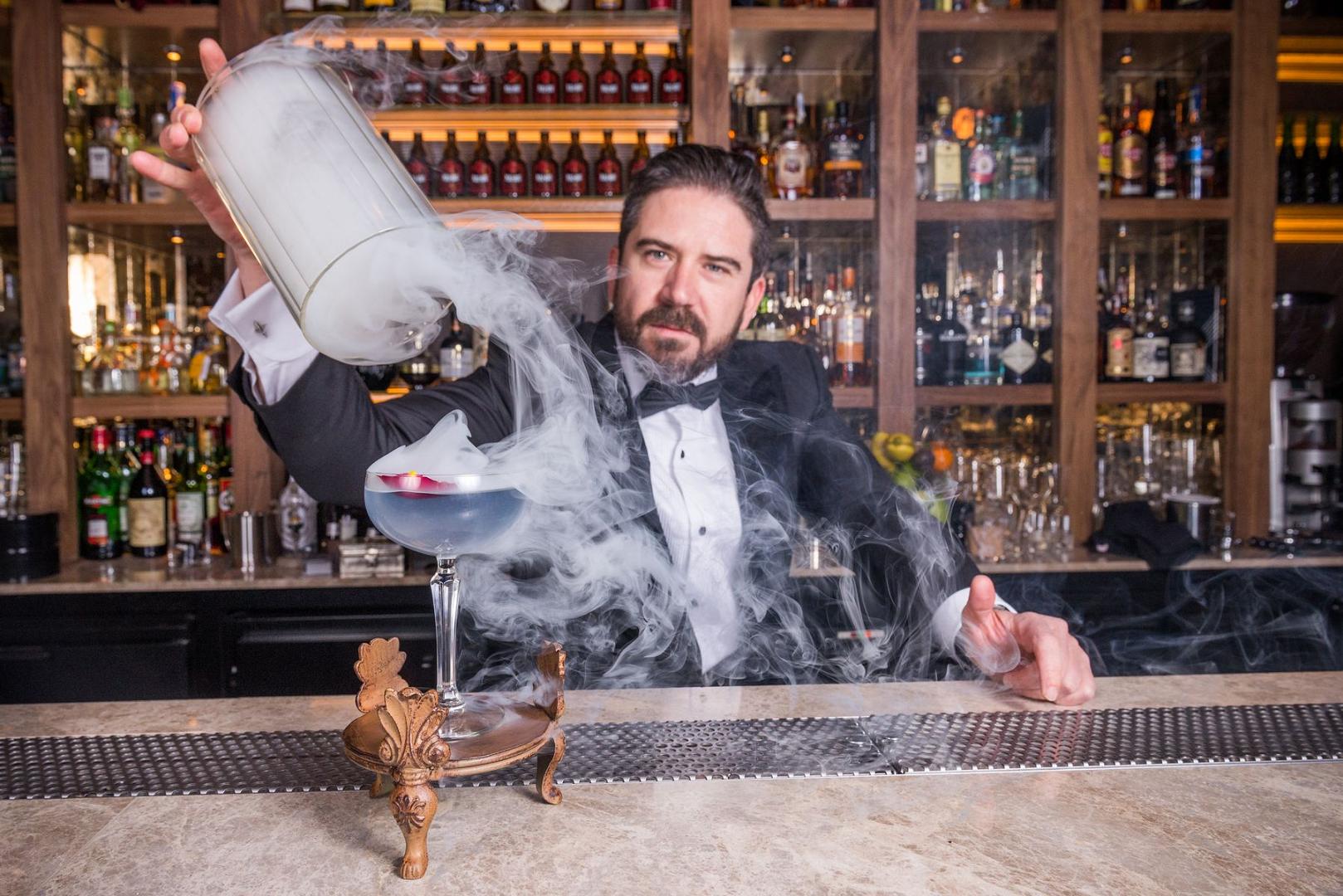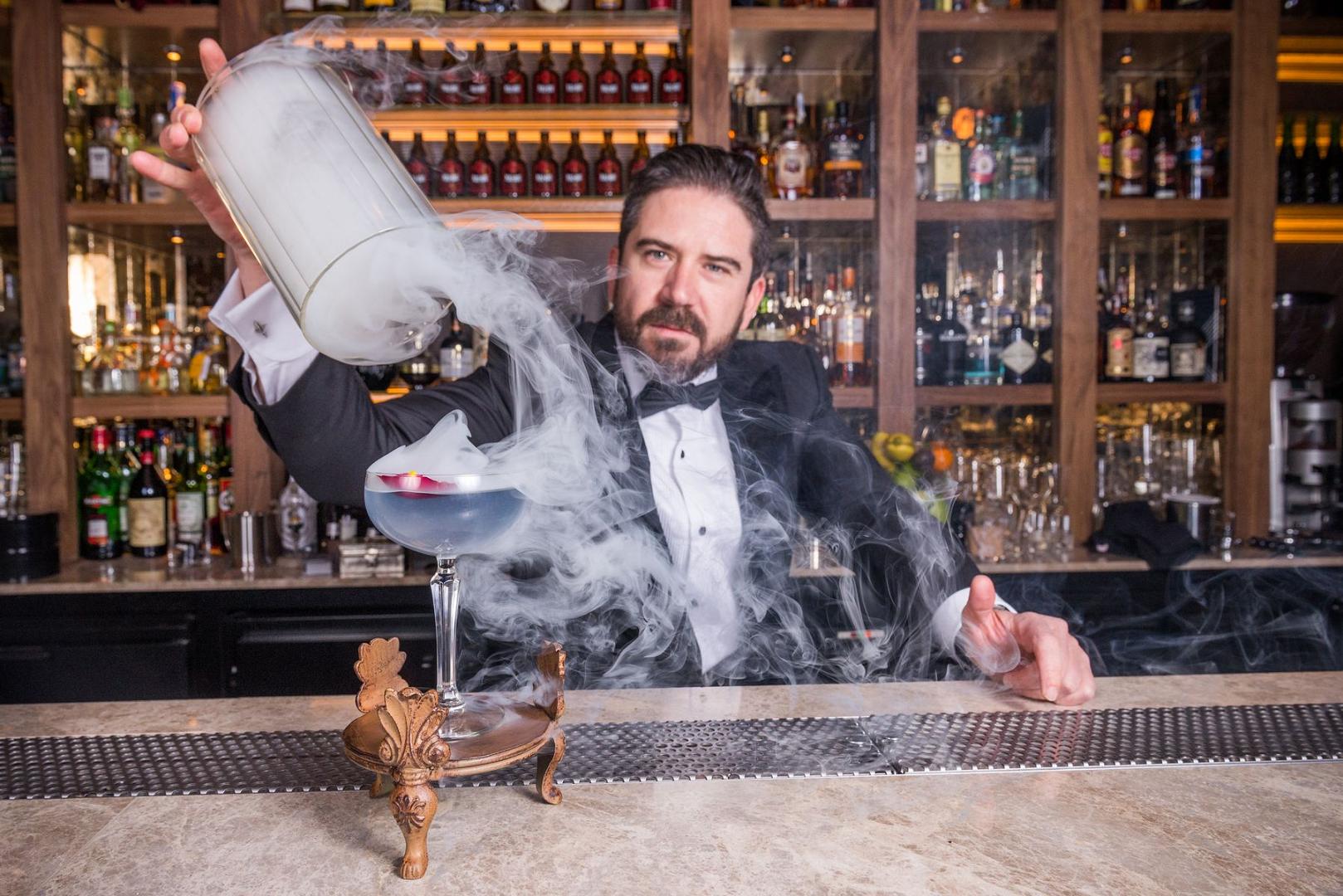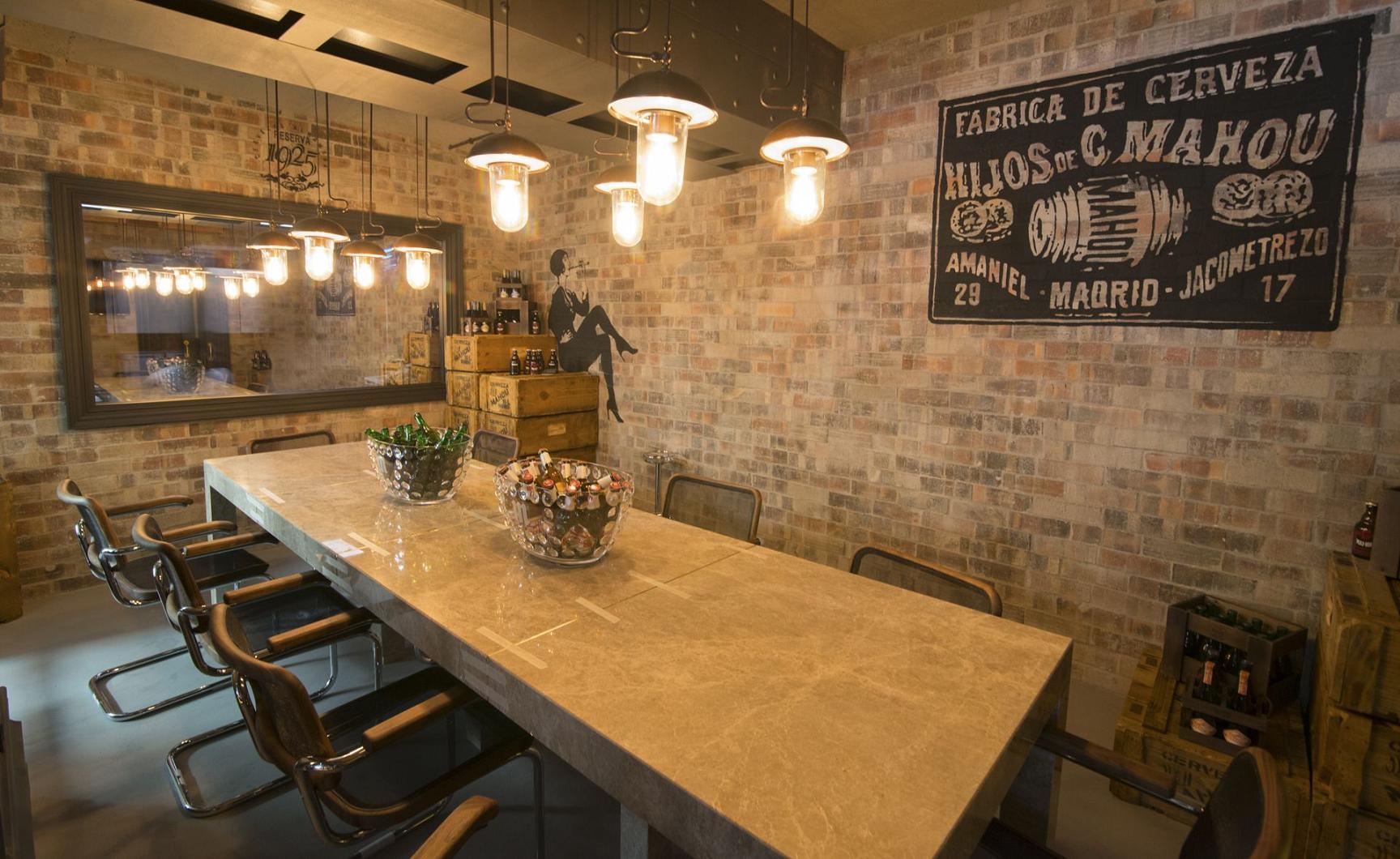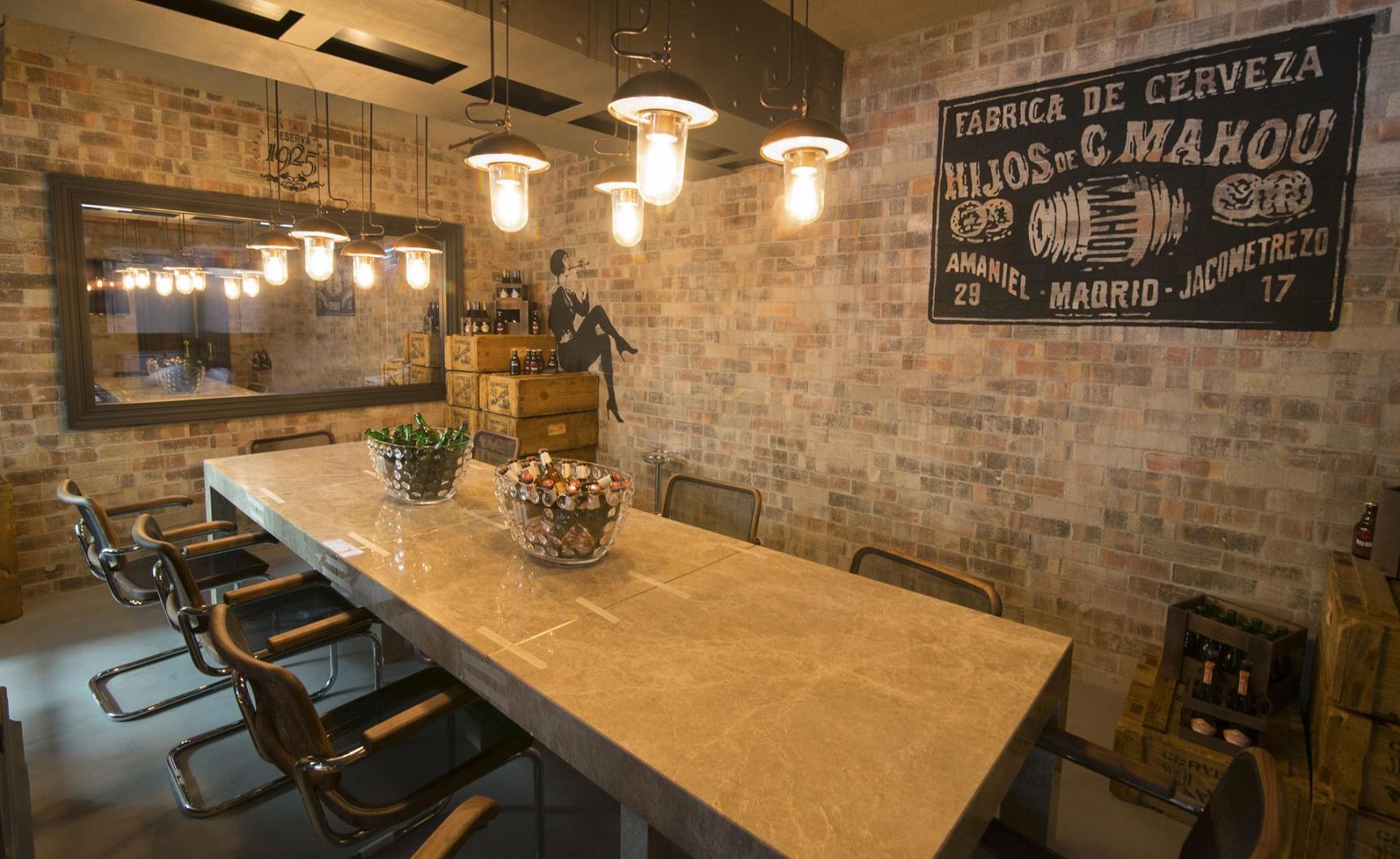 Nino, who trained at the school of Luis Irizar, and with experience of working in the kitchens of El Bulli, Zuberoa and Akelarre, and Patxi Zumárraga, who has worked in NOBU, are removed from all forms of labels and strict rules related to cooking. Together they revive recipes from a strong Spanish culinary tradition for TATEL's menu. Forward thinking creations with a large dose of personality are presented thanks to their extensive knowledge of the Spanish larder, careful selection and locality of the produce they use (all the vegetables, eggs and fruits are organic) and their painstaking work in the kitchen.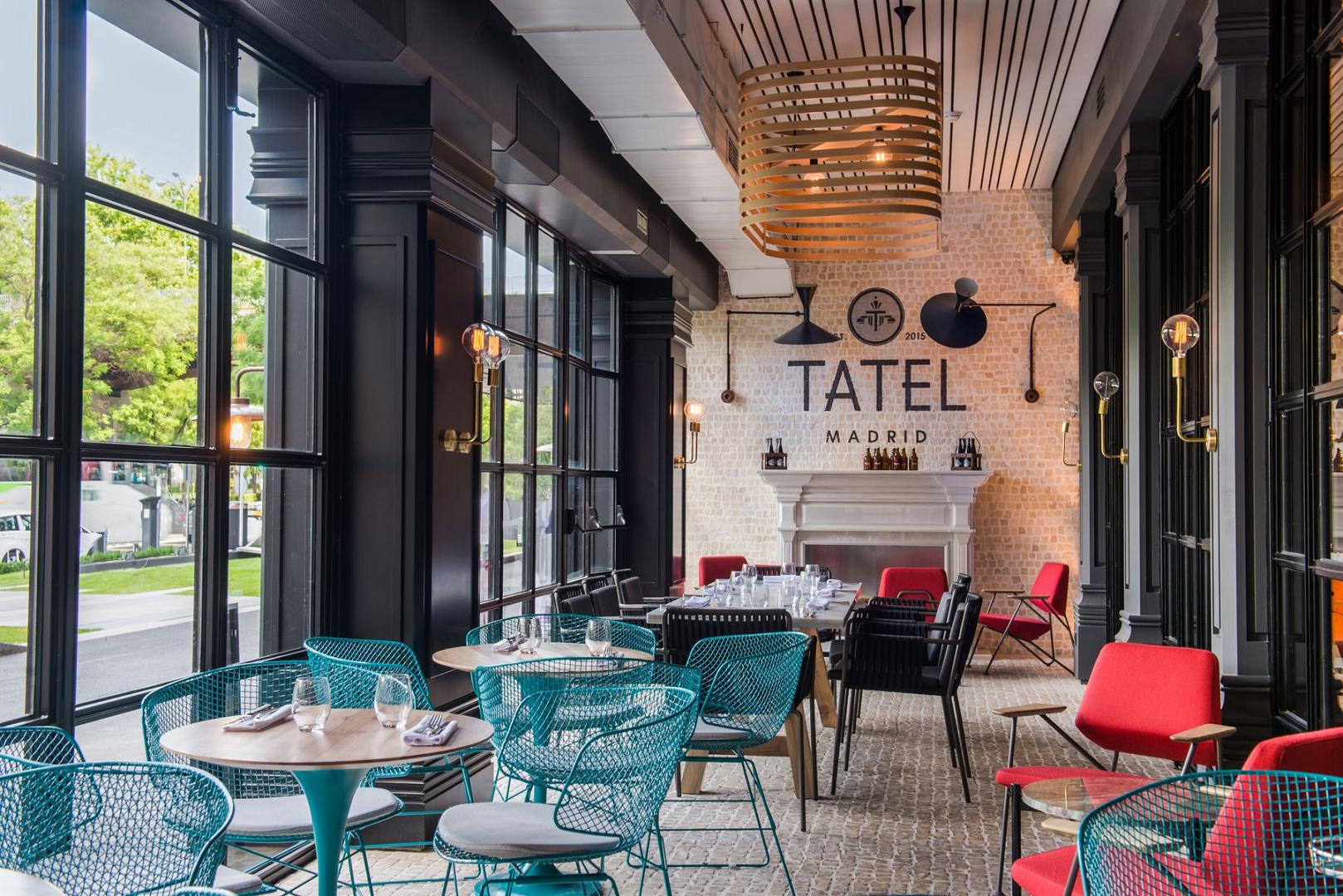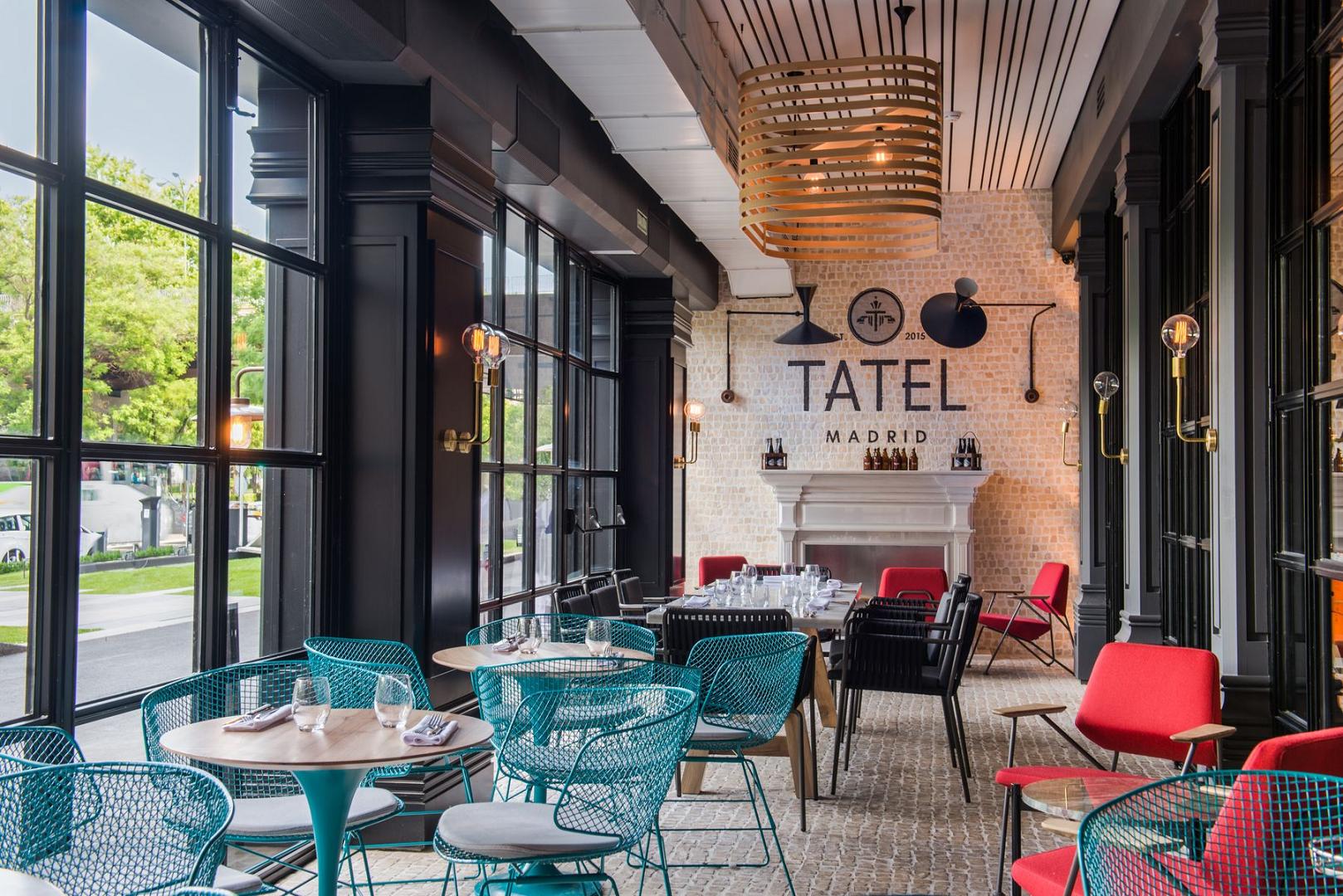 TATEL's menu features the outstanding filleted anchovies fried inside out in garlic whose finishing touches are prepared at the table and the truffle tortilla, a recipe that most resembles a creamy ravioli infused with potato froth and which Redruello considers his "pièce de résistance" from Las Tortillas de Gabino. Also the dry rice seafood dish, typical of Alicante's cuisine, squid in ink sauce, candied sea bass, and of particular note, the San Roman veal escalope, a very fine breaded fillet which is finally prepared at the table by breaking open a slowly cooked egg and garnishing with grated truffle. The rest of the menu showcases offerings such as the fresh fish stew and the Palamós red prawn in batter, among others.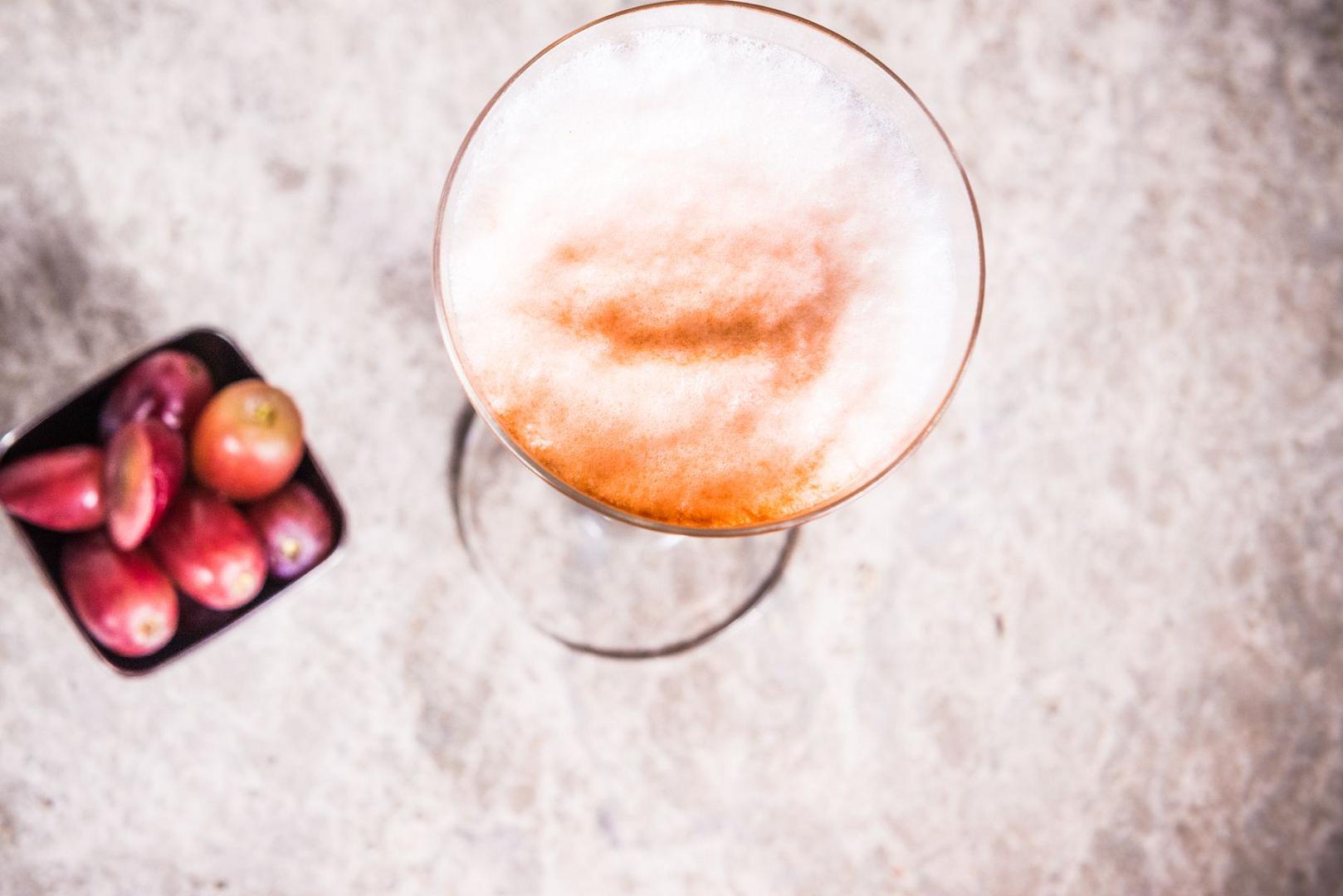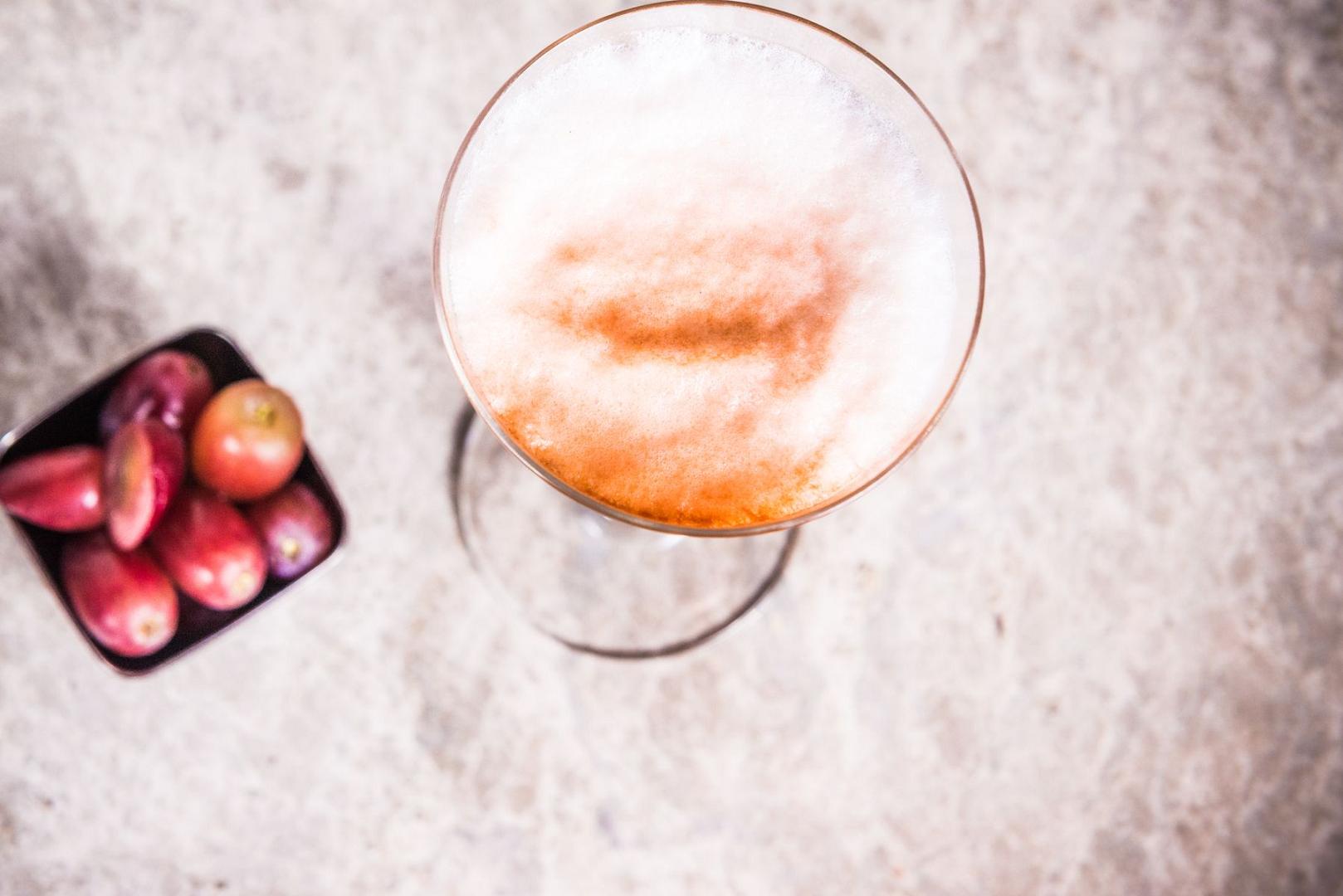 In addition to the menu for reserved dining, TATEL also offers a more informal menu for canapés, which can be shared in the lounge with no reservation required. The highlights of this menu include crunchy and creamy milk croquettes, calamari sandwich, scallop ceviche and warm quinoa salad. For those with a sweet tooth, TATEL has a comprehensive desert menu, all homemade, where you can enjoy Nino's famous Brie cheesecake, custard tarts with meringue and biscuit, or the outstanding cake tray, with delicacies such as the deadly chocolate cake or profiterole cake. Lastly, to complete the gastronomic experience, TATEL has an exceptional wine cellar and wine menu inspired by Spain but with a global influence. The sommelier Adán Gómez, former sommelier of Columbus and Goizeko Wellington, has selected more than 150 recommendations for sparkling, sweet, still and liqueur wines for Tatel's wine menu, offering the customer a wide range of wines for all tastes.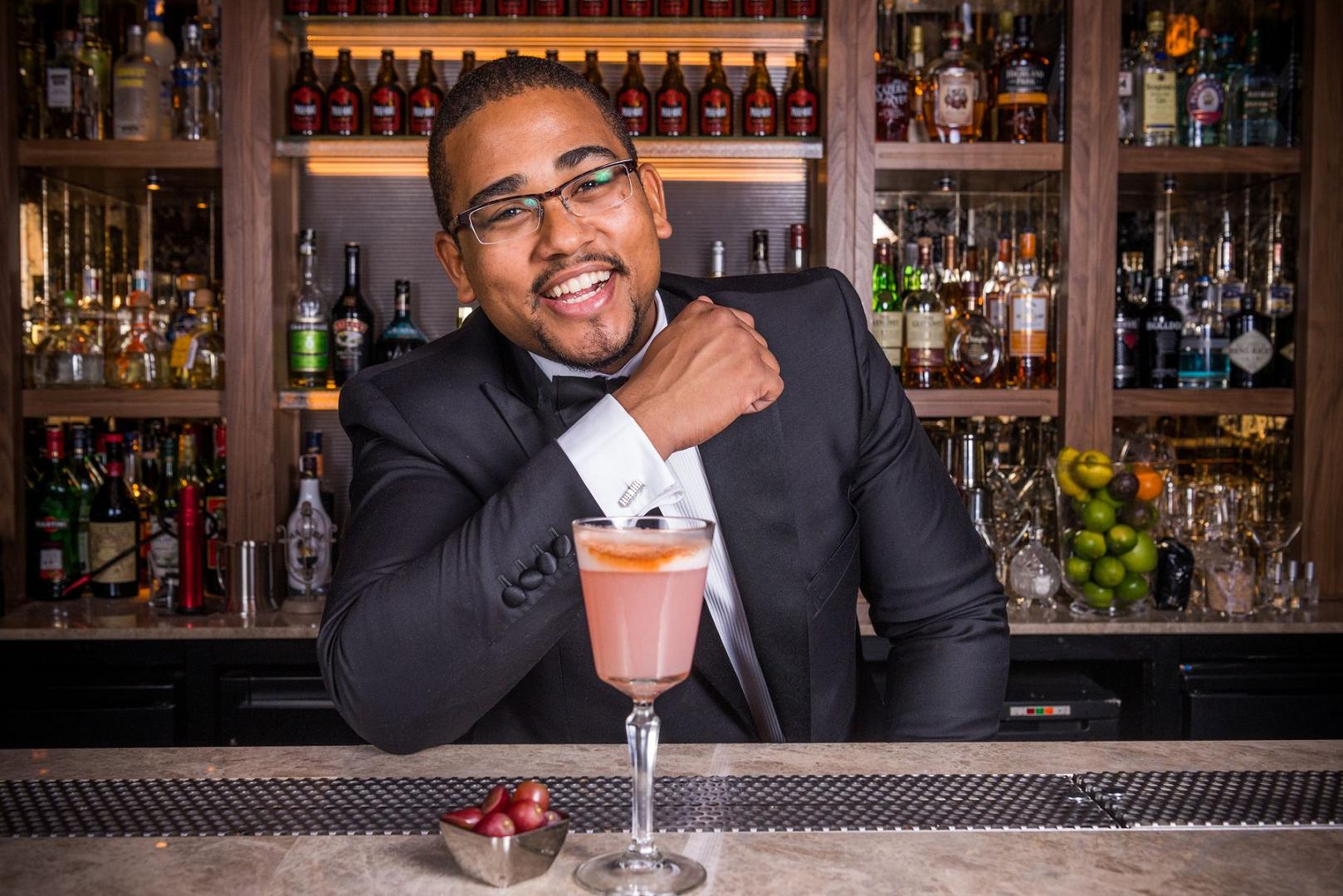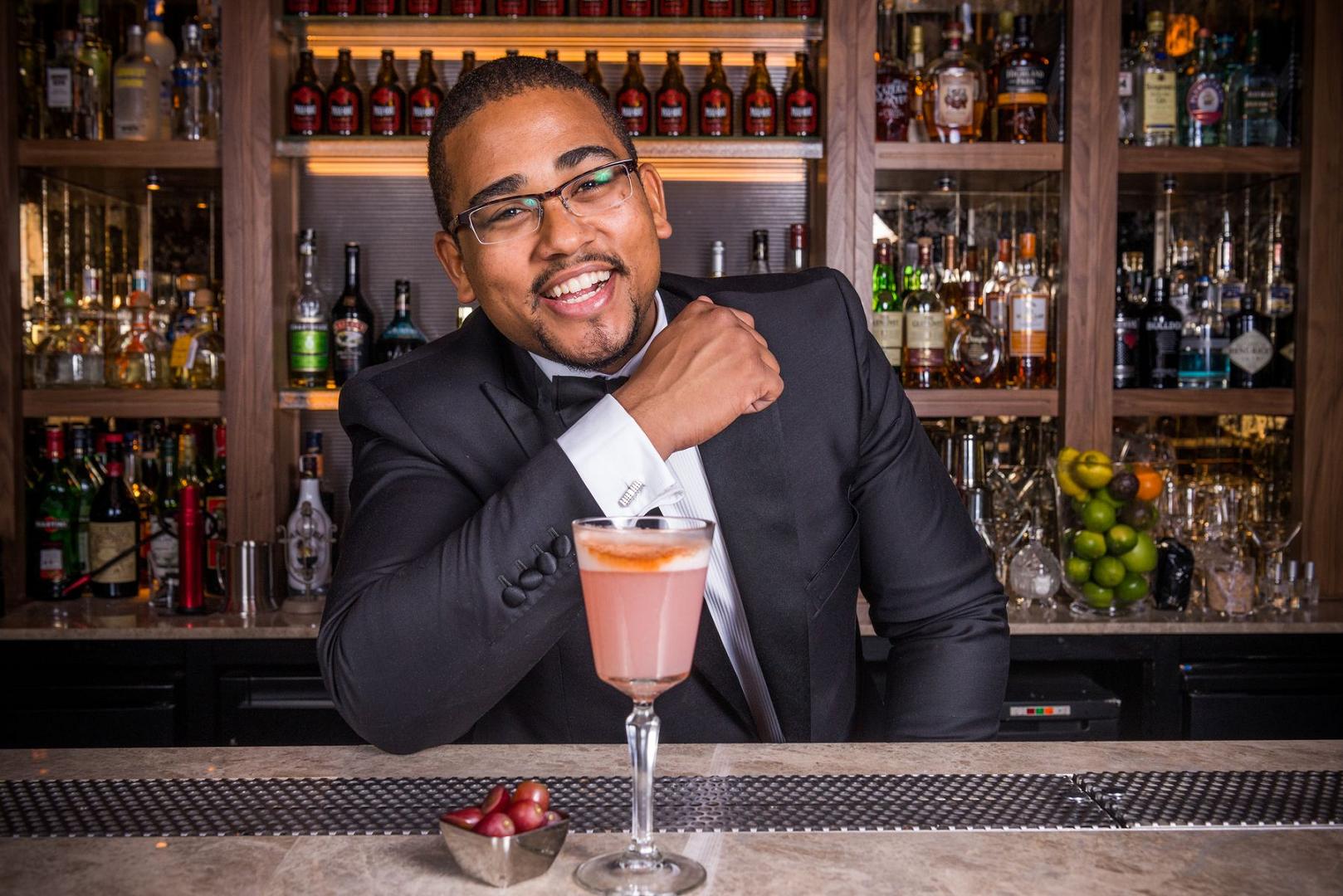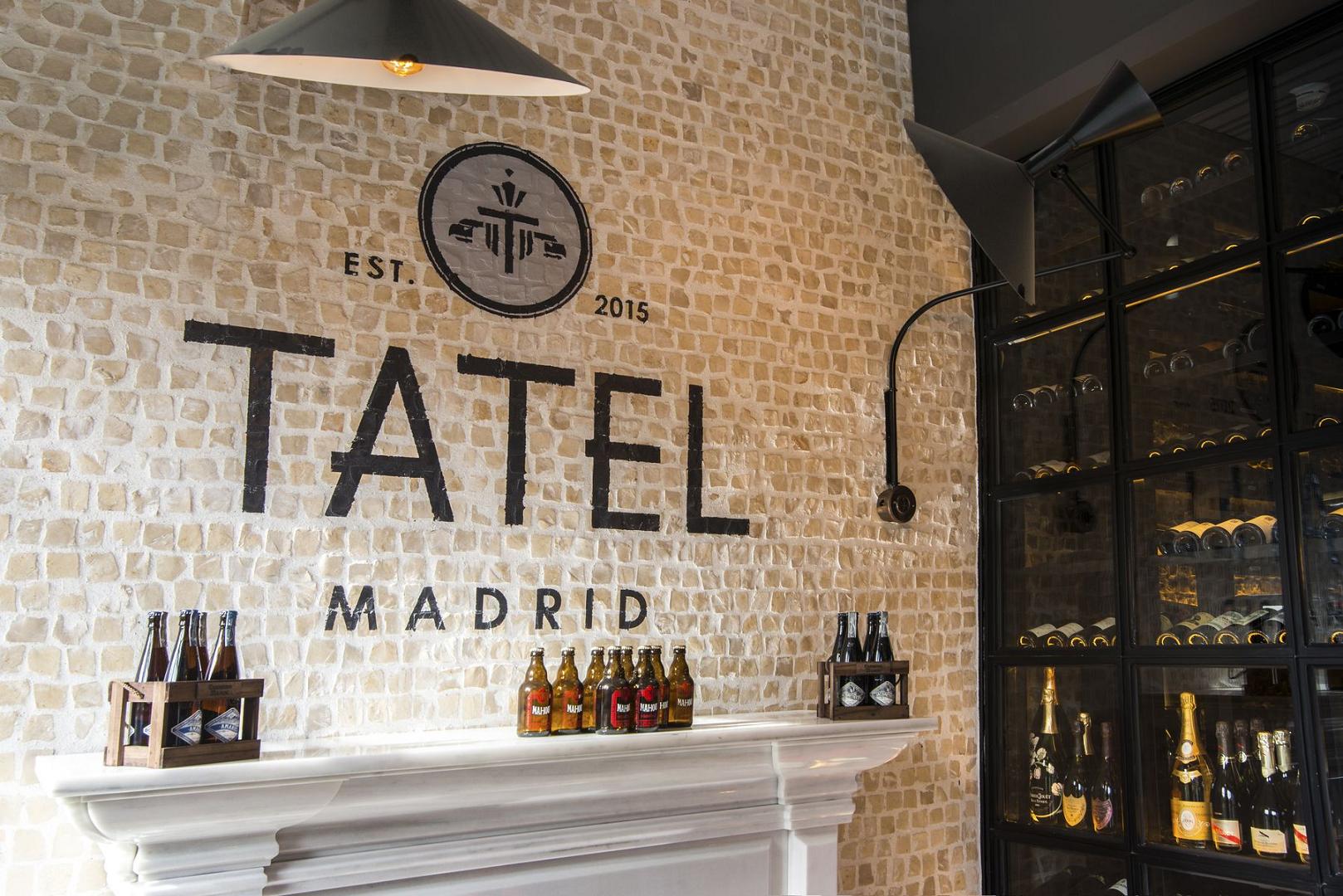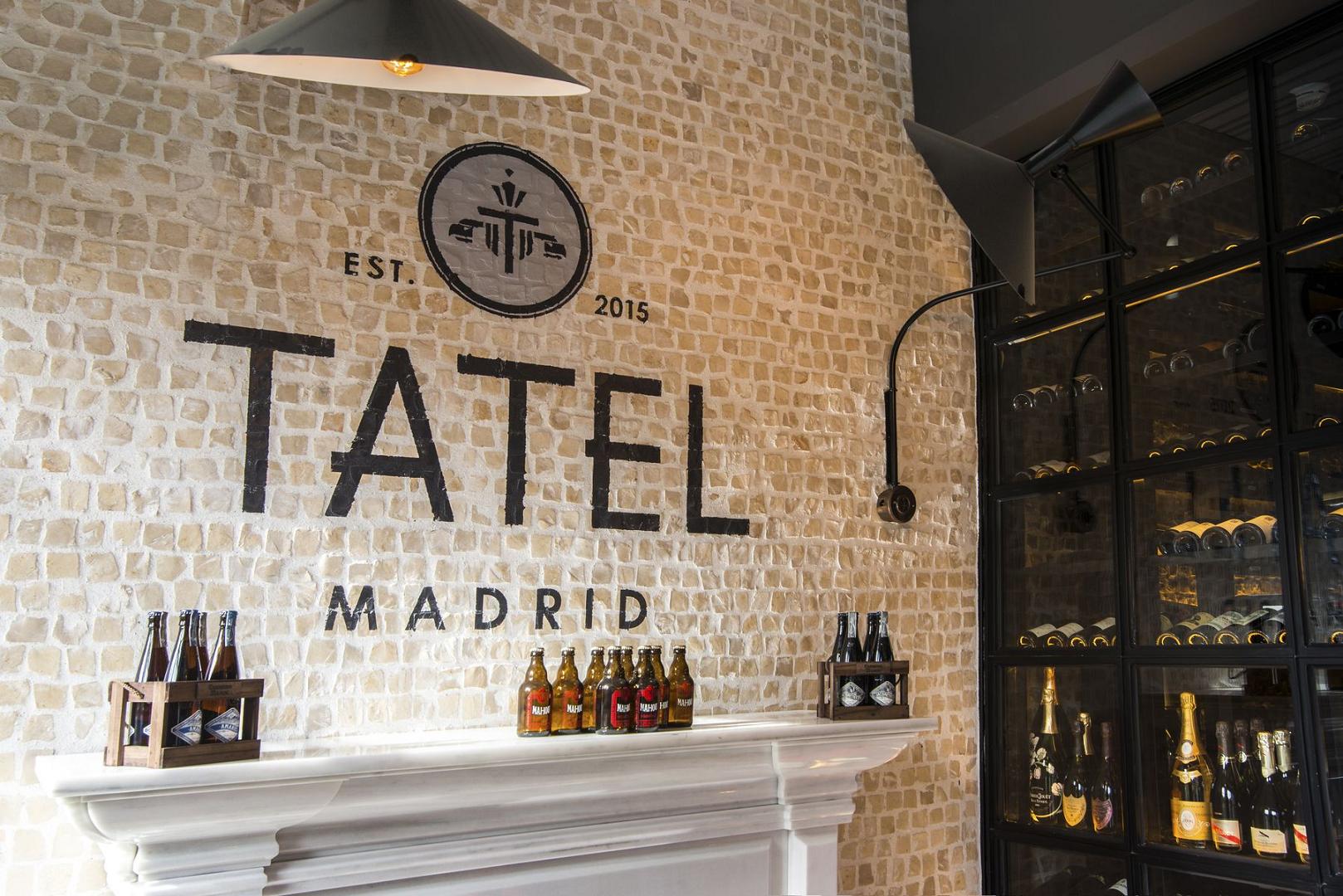 With a capacity for 225 guests, the 800 square meters venue is both spacious and welcoming, with an Art Deco aesthetic inspired by the prohibition speakeasies of the twenties. TATEL's lounge, with unreserved and open air seating, features a long cocktail bar. Here you can enjoy an extensive cocktail list, reinterpreting vintage and classic cocktails from the different golden ages, the most exclusive Spanish beers from MAHOU, or simply choose from the spirit menu with over 200 varieties including speciality gins and whiskies, or small distillers of aged rum, such as the exceptional Ron Atlántico. The lounge also offers a small gourmet market, which sells Joselito Iberian ham sliced on site, an edition of one of the world's best extra virgin olive oils from Bajo Aragon produced exclusively for the restaurant and other outstanding Spanish gourmet products. The restaurant, with a 135 guest capacity, offers intimate lighting, elegantly dressed tables and attentive service tailored by TATEL's modern concept.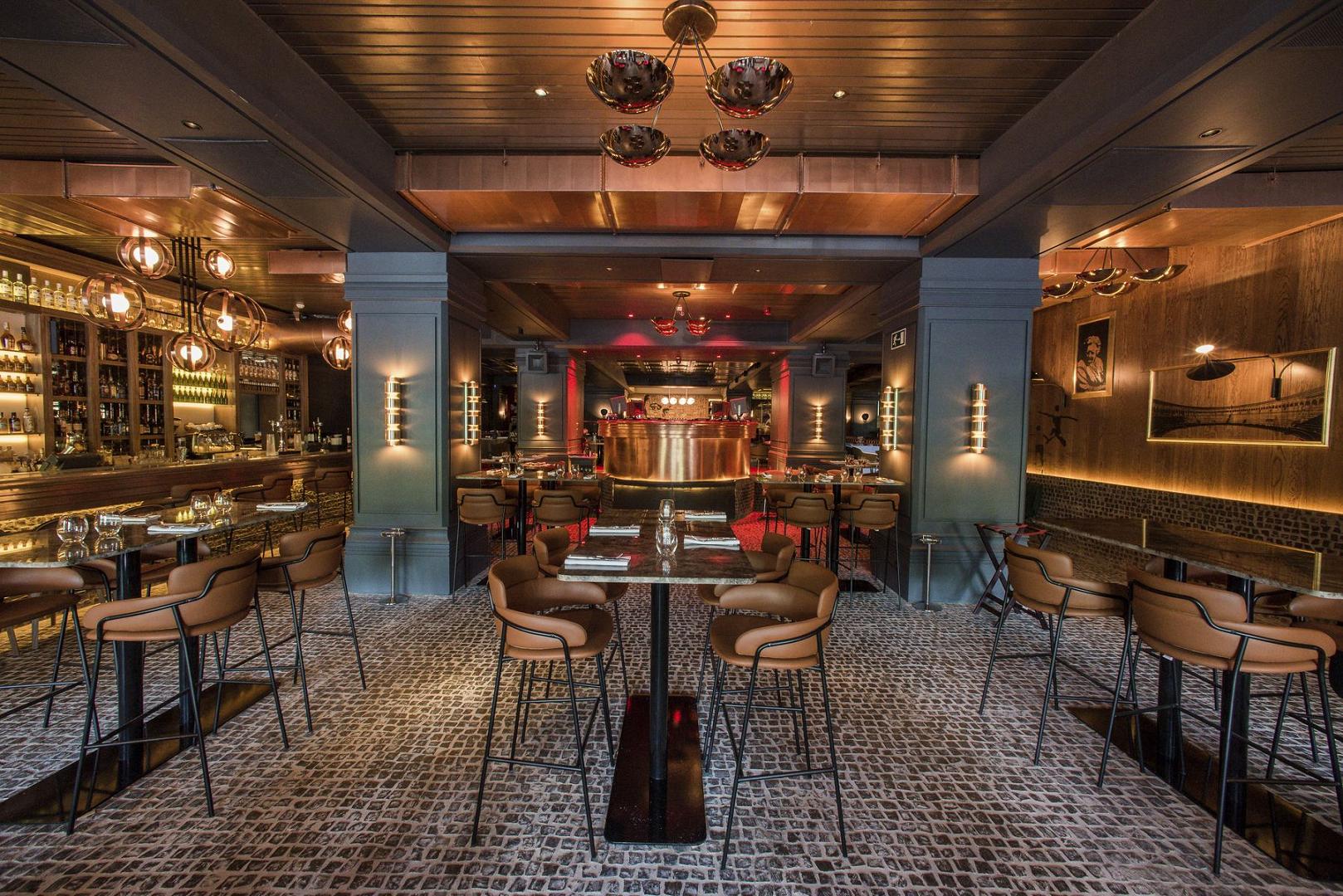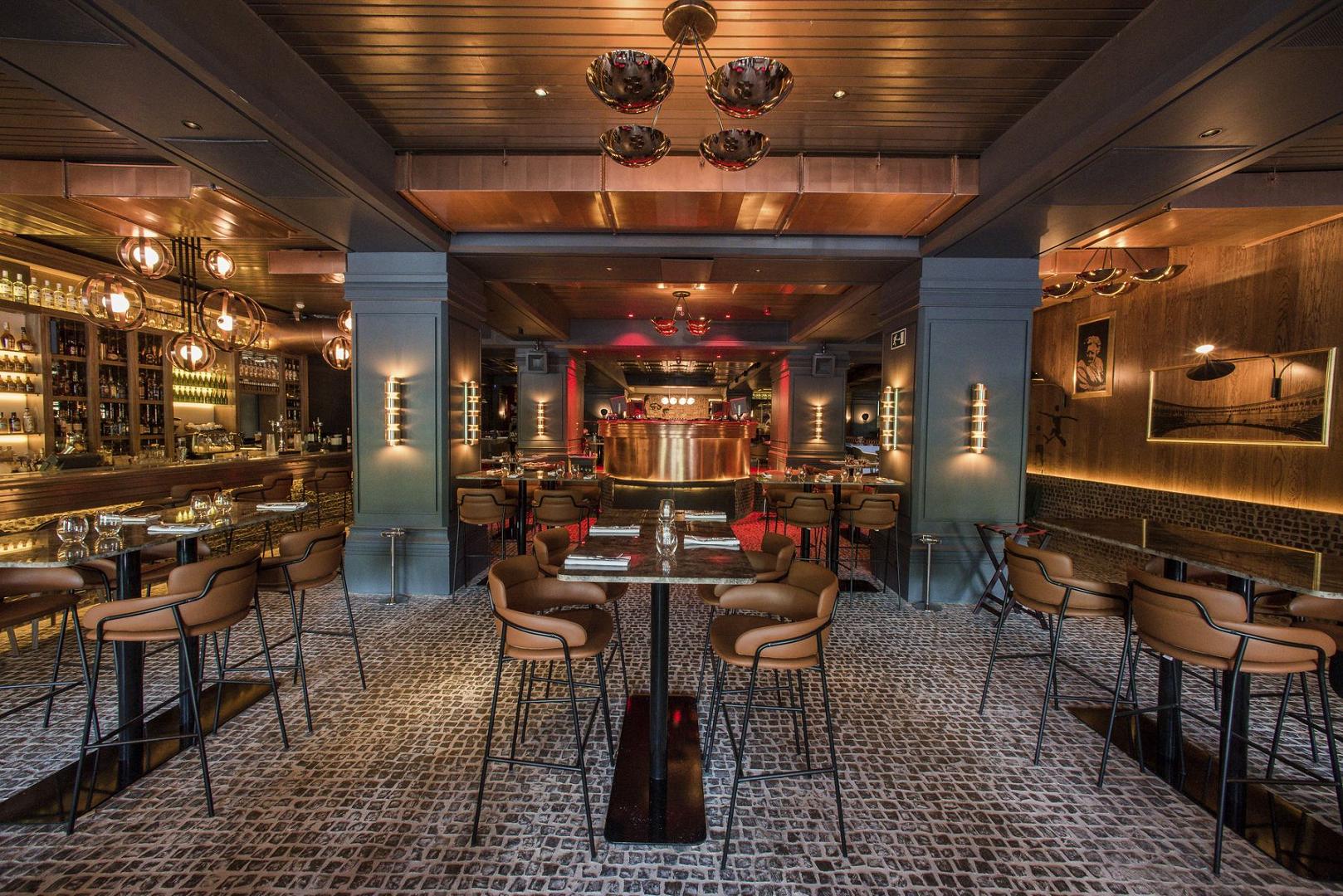 Behind TATEL are some of the most influential movers, experts and promoters on the international scene in the world of entertainment, sport and shows. The BLUE MARLIN IBIZA and USHAÏA brands bring to the project their successful formula of quality and entertainment, and working alongside them are three world renowned Spanish icons: Enrique Iglesias, international music star and two of Spain's most successful sportsmen in history, Rafa Nadal and Pau Gasol. Given their steadfast commitment to their home country, their love for its food and way of life, these three great international ambassadors will ensure that TATEL becomes a global reference point for Spanish culture, cuisine and lifestyle.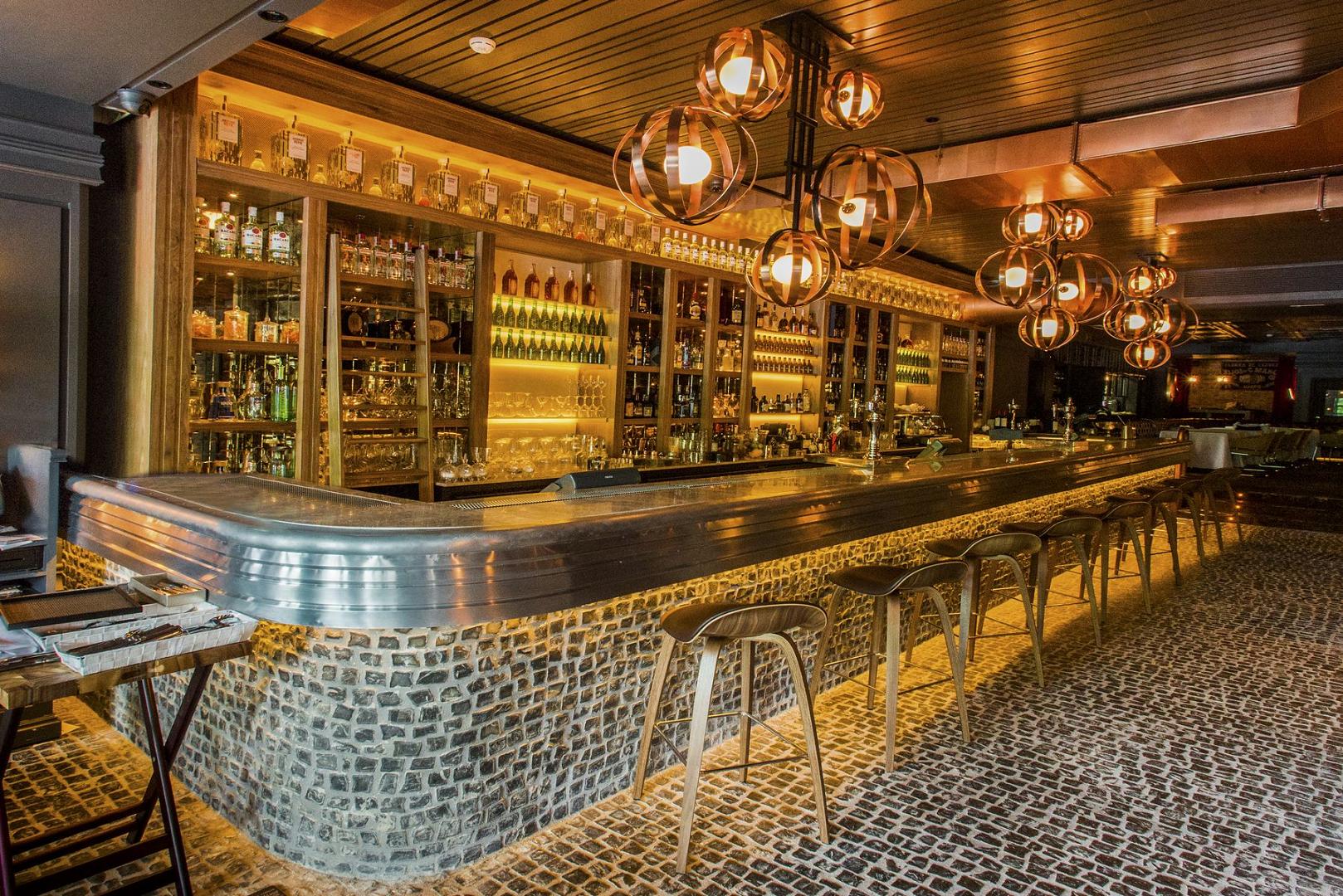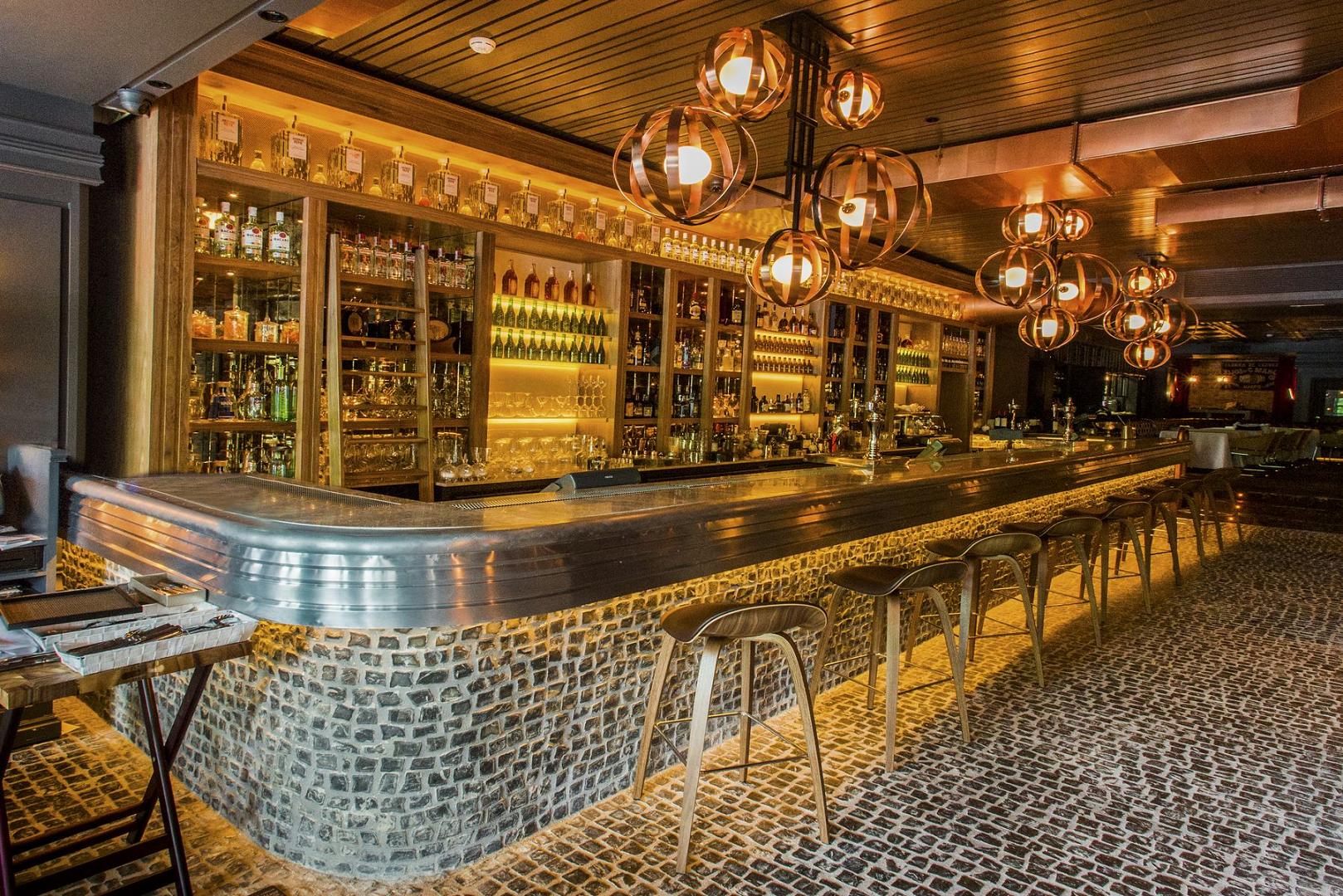 If you love the Spanish traditional cuisine and you love traveling, be sure to plan a trip to Madrid and reserve a table at this one-of-a-kind restaurant.
TATEL Restaurant & Lounge
Address: Paseo de la Castellana, 36.
Average menu price: 45/50 €.
Average canapé menu price: 25/30 €.