As avid explorers of Spain's diverse landscapes, we're delighted to share that this sun-kissed country is not only breathtakingly beautiful but also warmly embraces the LGBTQ+ community. Its coastline is dotted with gorgeous beaches where the gay community is welcomed with open arms, creating a vibrant and inclusive atmosphere for all to revel in. The balmy weather, combined with the serene Mediterranean waters, crafts the perfect backdrop for everyone looking to soak up the sun, find new friends, or simply unwind in a setting that champions diversity.
The Enchanting Beaches of Barcelona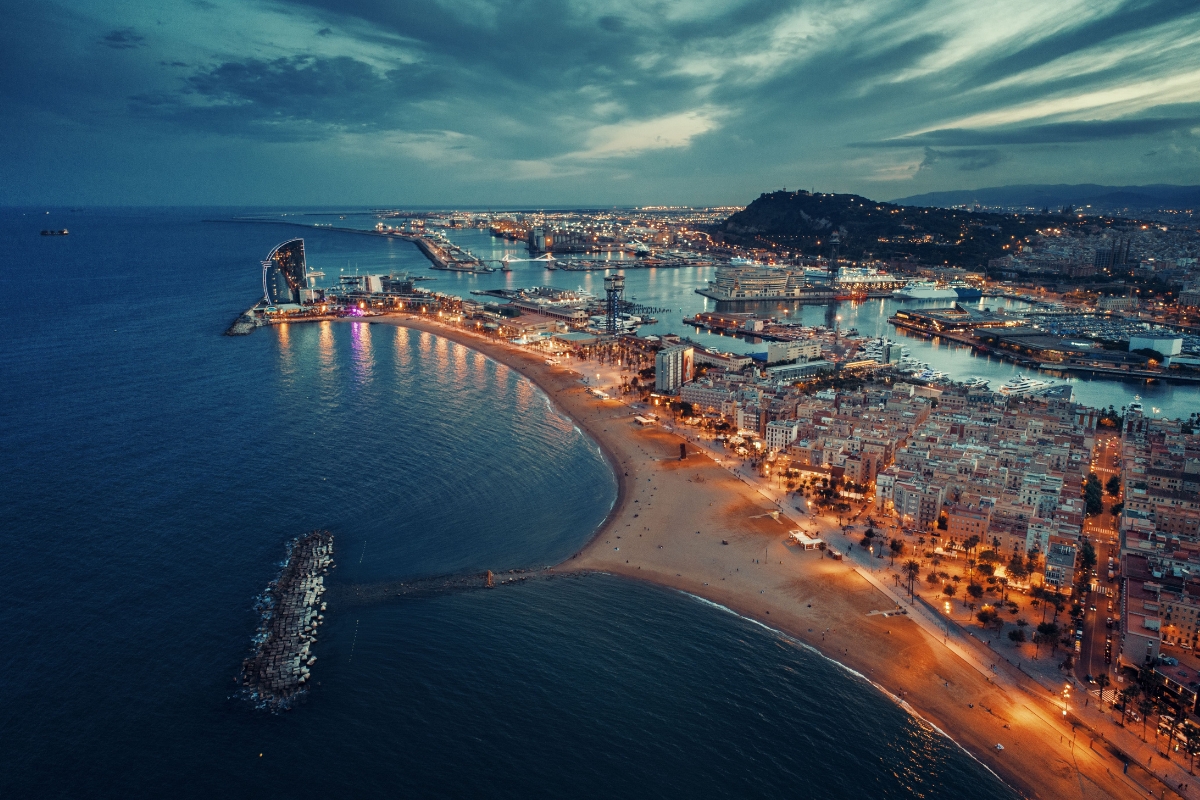 Mar Bella Beach
Stepping onto the welcoming shores of Mar Bella Beach is akin to finding an urban oasis that celebrates freedom and joy. Known for its liberal vibes and festive spirit, Mar Bella is not just a beach but a social hub where the rainbow flag flutters with pride. As we amble along the golden sands, the sense of community is palpable, with beach-goers from all walks of life sharing stories and laughter.
Getting there

: Accessing Mar Bella is a breeze, thanks to Barcelona's efficient public transport. A short ride on the metro and a casual stroll through the picturesque streets of the city will lead you there.

Nearby attractions

: After a day under the sun, why not wander through the nearby

Rambla del Poblenou

for a bite of authentic Catalan cuisine?
Home Mort Beach, Sitges
A little further from the bustle of Barcelona, Home Mort Beach in Sitges offers a tranquil retreat. Here, the ambiance is more relaxed, with the whispering sea providing a soothing soundtrack to a day of sunbathing or a peaceful swim.
Travel tip

: Hop on a train from Barcelona and find yourself in Sitges within 40 minutes, where a short taxi ride or a scenic hike will take you to this secluded paradise.
Ibiza's Vibrant Gay Beach Scene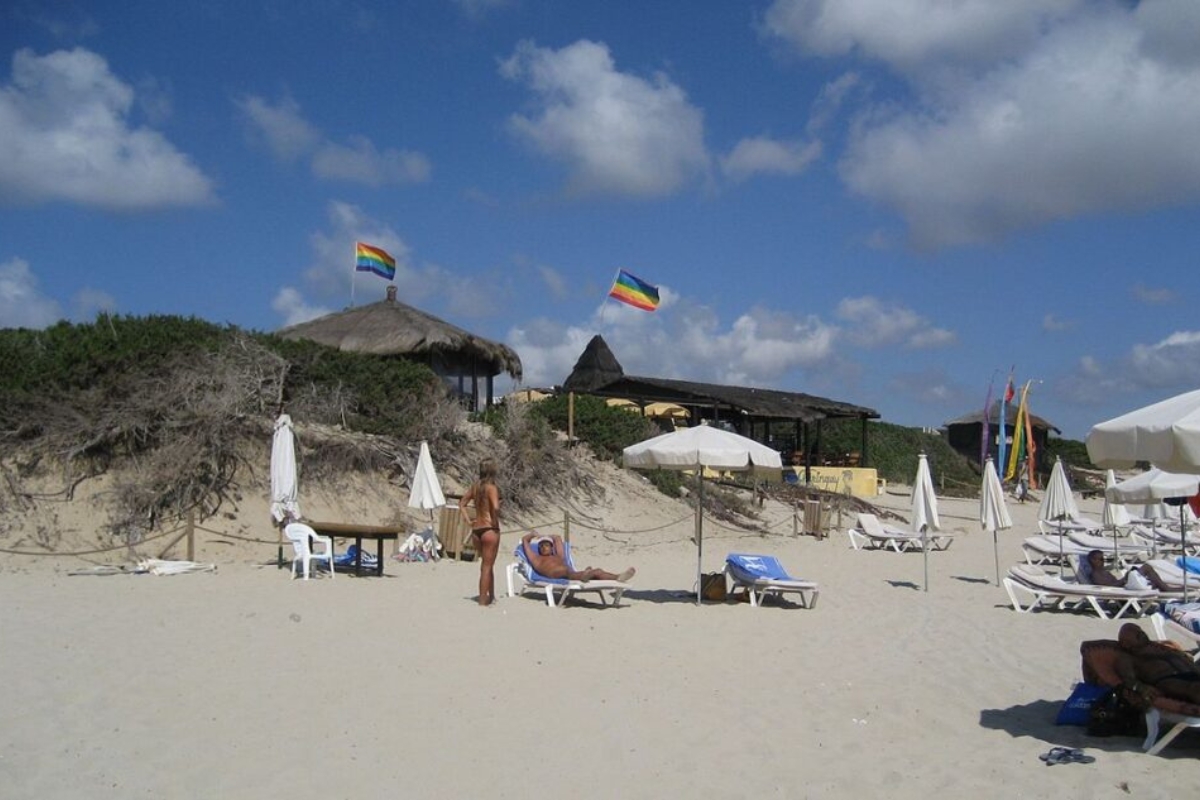 Playa Es Cavallet
On the legendary island of Ibiza, Playa Es Cavallet stands out as a haven for the gay community. It's where music, the sun, and the waves create a symphony of joy. The beach is well-equipped with amenities, ensuring your every need is catered to.
Amenities

: From loungers to lockers, and chic beach bars to pulsating clubs, everything is at your fingertips.

Nightlife

: As dusk falls, the nearby clubs come alive, promising an unforgettable experience with their world-renowned DJs and electric atmosphere.
Experiencing Gran Canaria's Beaches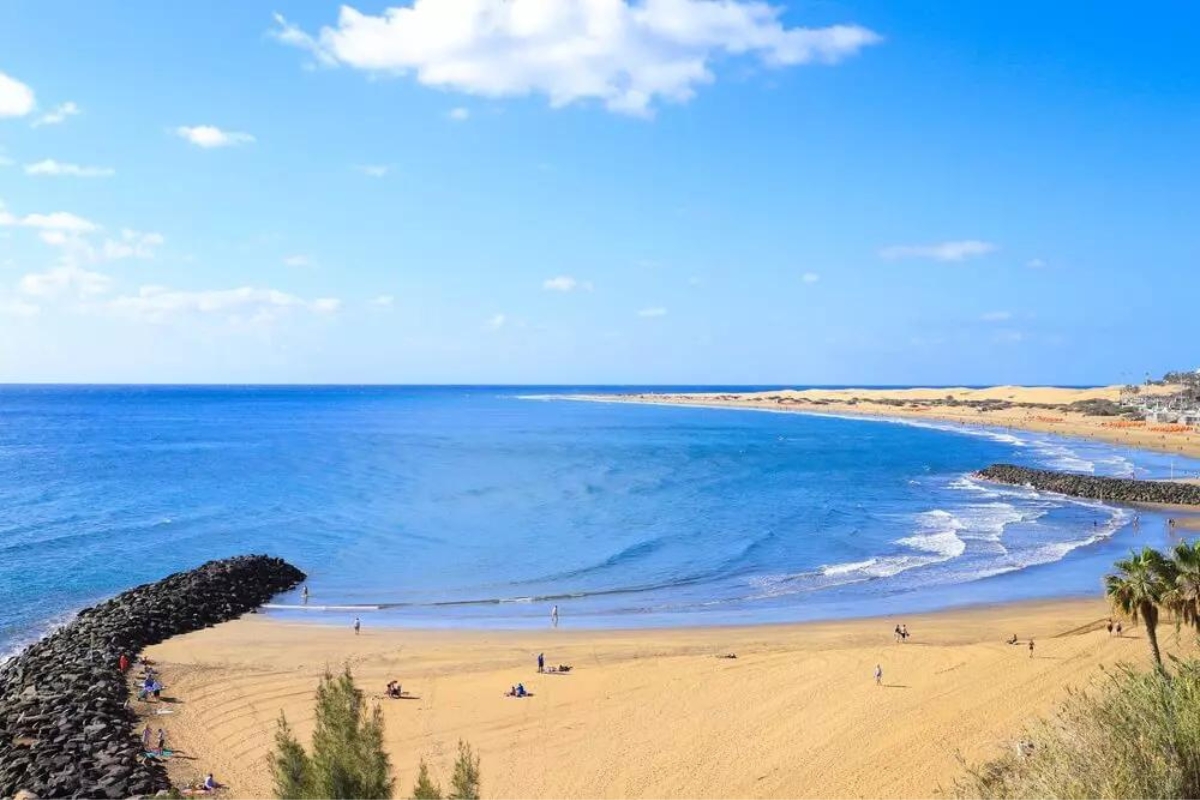 Maspalomas Sand Dunes Gay Beach
The iconic Maspalomas Sand Dunes present a landscape so surreal, it feels like stepping onto another planet. The gay beach here is famed for its vast expanses of golden sand and a unique feature – the dunes themselves.
Unique features

: The dunes are not just a natural wonder but also a social hotspot, with discreet cruising spots for those interested.

Beach bars

: The local beach bars are friendly and abundant, serving refreshing drinks to cool you down as the sun sets on the horizon.
Playa del Inglés
Year-round, Playa del Inglés is the pulse of Gran Canaria's gay beach scene. Its magnetic appeal lies in the lively crowds and the endless entertainment options.
Nightlife venues

: When night falls, the beach transforms into a playground with numerous bars and clubs hosting vibrant parties.
Unwind in Tenerife at Playa de la Tejita
Nestled near the southern tip of Tenerife, Playa de la Tejita is a serene escape conveniently located near the airport. Its natural beauty is unspoiled, offering a picturesque panorama of the Montaña Roja.
Amenities

: Bring along your sunscreen and a good book, for this beach is perfect for a day of leisure.

What to bring

: A cooler with refreshments and snacks is a good idea, as the beach offers a chance to disconnect and relax.
Discovering Andalusia's Beaches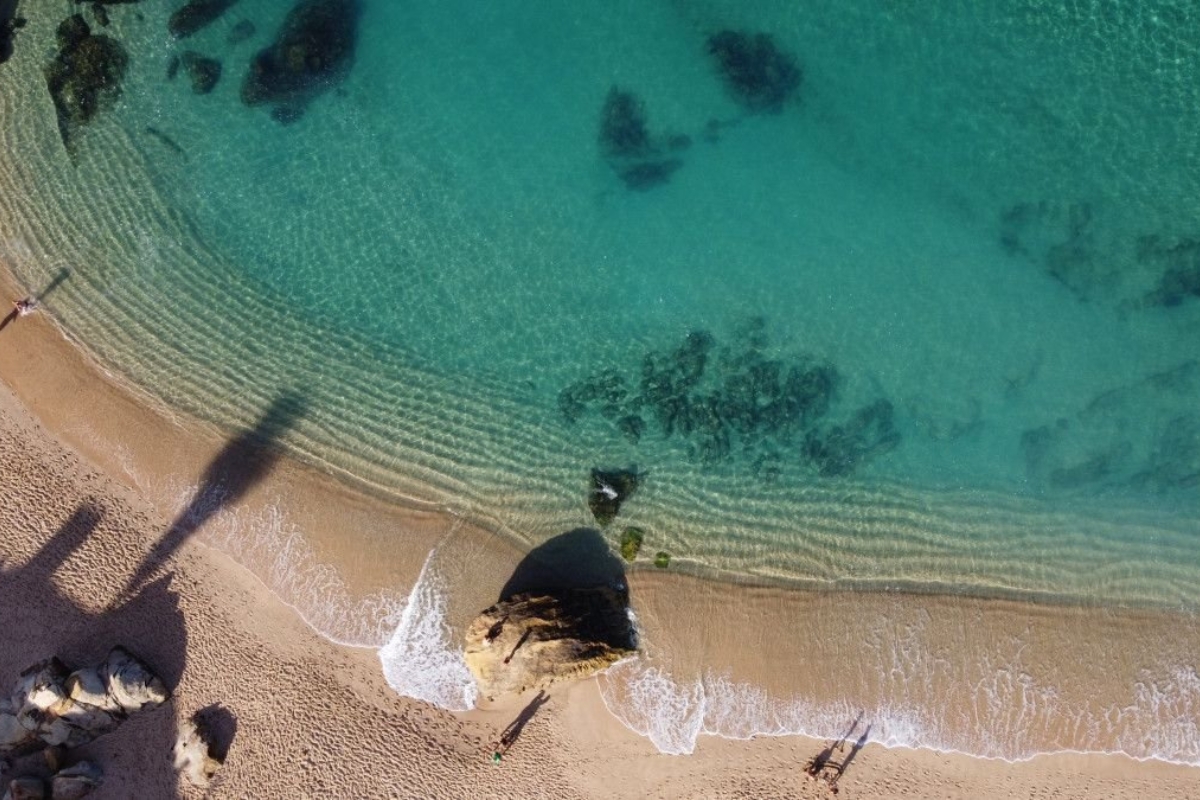 Artola Beach, Marbella
In the heart of the Costa del Sol, Artola Beach is a naturist-friendly coastline embraced by dunes and pine forests, offering a tranquil haven away from the city's hustle.
Natural beauty

: The scenic backdrop is not only breathtaking but also tranquil, allowing one to bask in the sun in a serene environment.

Access

: It's easily reachable by car or public transport, with signage guiding you to this hidden gem.
Punta Candor Beach, Rota
Punta Candor Beach presents a landscape that is as unique as its name. With "Rompeculos" Beach nearby, one can't help but chuckle at the playful names while enjoying the panoramic views.
Unique landscape

: The beach stretches far and wide, offering plenty of space for privacy or socializing, whichever you prefer.
Galicia's Hidden Gem: Ponzos Beach
Up in the northern reaches of Spain, Ponzos Beach is a spacious paradise, where the Atlantic caresses the fine sands and the scenic cliffs offer a dramatic backdrop.
Northern beauty

: The cliffs are not just visually stunning but also provide sheltered spots for those looking for a quiet corner to relax.
Valencia's Coastline: A Blend of Urban and Secluded Beaches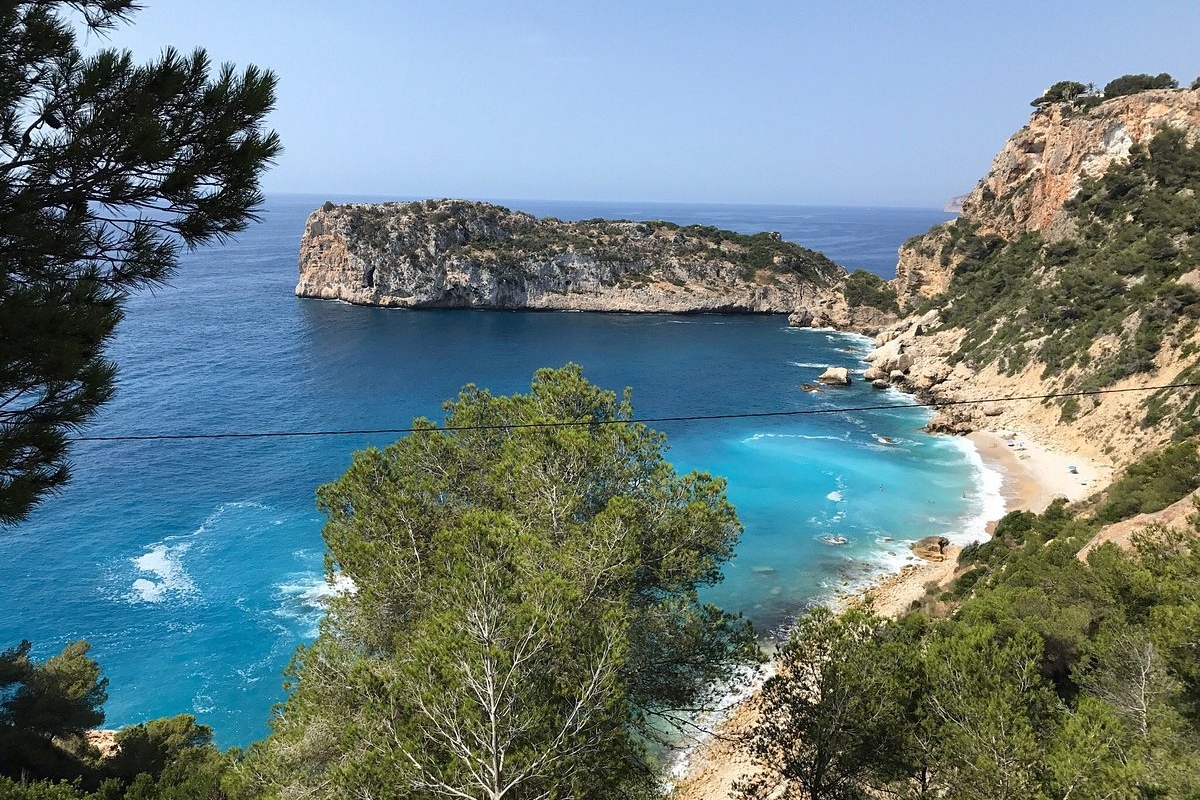 Pinedo Beach
Close to the city's heartbeat, Pinedo Beach balances urban convenience with the soothing presence of nature.
Accessibility

: Just a stone's throw from the city, this beach is perfect for those who want a quick escape without venturing too far.

Nearby urban beach

: For a change of scene,

Playa de la Patacona

is within easy reach, offering a more urban vibe with plenty of amenities and a promenade lined with eateries.
Also see:
LGBTQ+ Friendly Accommodations
Axel Hotels are renowned for their warm hospitality and inclusive ethos, especially within the LGBTQ+ community. They're not just accommodations; they're vibrant, social hubs strategically located to keep you close to the heartbeat of Spain's gay beaches.
Proximity to beaches

: Many Axel Hotels are positioned within a leisurely stroll or a short commute from the celebrated gay beaches, offering the perfect base for your seaside adventures.
Other accommodations throughout Spain echo this welcoming spirit, ensuring that wherever you roam, from the cobbled streets of Seville to the bustling avenues of Madrid, you'll find a place that feels like home.
Diversity of options

: From boutique guesthouses to luxurious resorts, the range of LGBTQ+ friendly accommodations caters to all preferences and budgets.
Local LGBTQ+ Events and Festivals
The Circuit Festival in Barcelona is an electrifying celebration that draws crowds from around the globe. Known for its high-energy parties and cultural events, it's a beacon of inclusivity and unity within the community.
Apart from the Circuit Festival, Spain's calendar is brimming with Pride events and LGBTQ+ gatherings, reflecting the country's embracing spirit.
Pride events

: Each city adds its own flavor to Pride celebrations, with colorful parades and festivals lighting up the streets from Madrid to Málaga.

Cultural gatherings

: Beyond the parades, there are film festivals, art exhibitions, and literary events that celebrate the diversity and creativity of the LGBTQ+ community.
Spanish LGBTQ+ Community
Spain's LGBTQ+ community finds strength in unity, with numerous social groups and online communities offering spaces to connect, share, and support one another.
Social groups

: These groups range from casual meetups and sports clubs to activist organizations, catering to a plethora of interests and causes.

Online communities

: Digital forums and social media platforms provide invaluable resources for networking, advice, and friendship within the LGBTQ+ community in Spain.
The general atmosphere in Spain is one of acceptance and celebration of diversity, with the majority of the populace supporting LGBTQ+ rights and inclusivity.
Frequently Asked Questions (FAQs)
What are the most popular gay beaches in Spain?

The crown jewels of Spain's gay beaches include Mar Bella in Barcelona, the spirited shores of Ibiza's Playa Es Cavallet, and the majestic dunes of Maspalomas in Gran Canaria.

How do I get to Mar Bella Beach from central Barcelona?

You can easily reach Mar Bella Beach via public transport by taking the yellow line (L4) of the metro to Poblenou station, followed by a short walk to the beach.

Are there any gay-friendly accommodations near the beaches?

Absolutely, from the stylish Axel Hotels to a variety of other welcoming establishments, there's no shortage of gay-friendly accommodations near Spain's beaches.

What are some LGBTQ+ events or festivals in Spain?

Beyond the renowned Circuit Festival, Spain celebrates with Pride parades across its cities and numerous cultural events that highlight the rich tapestry of the LGBTQ+ community.