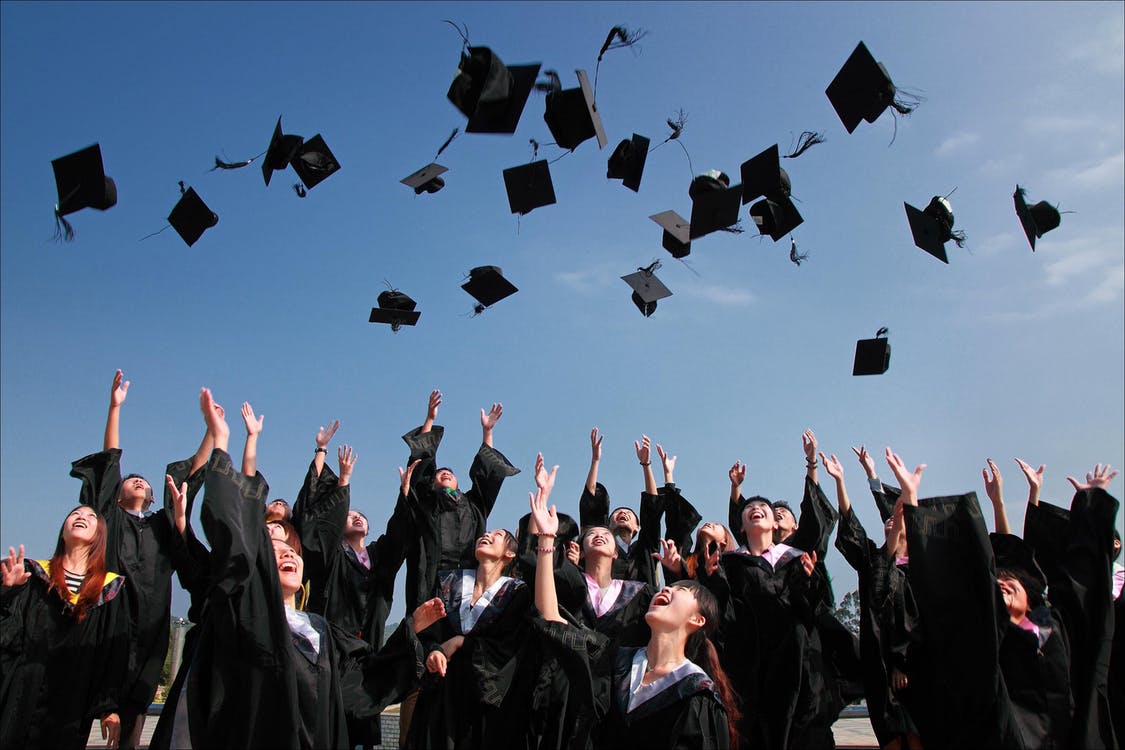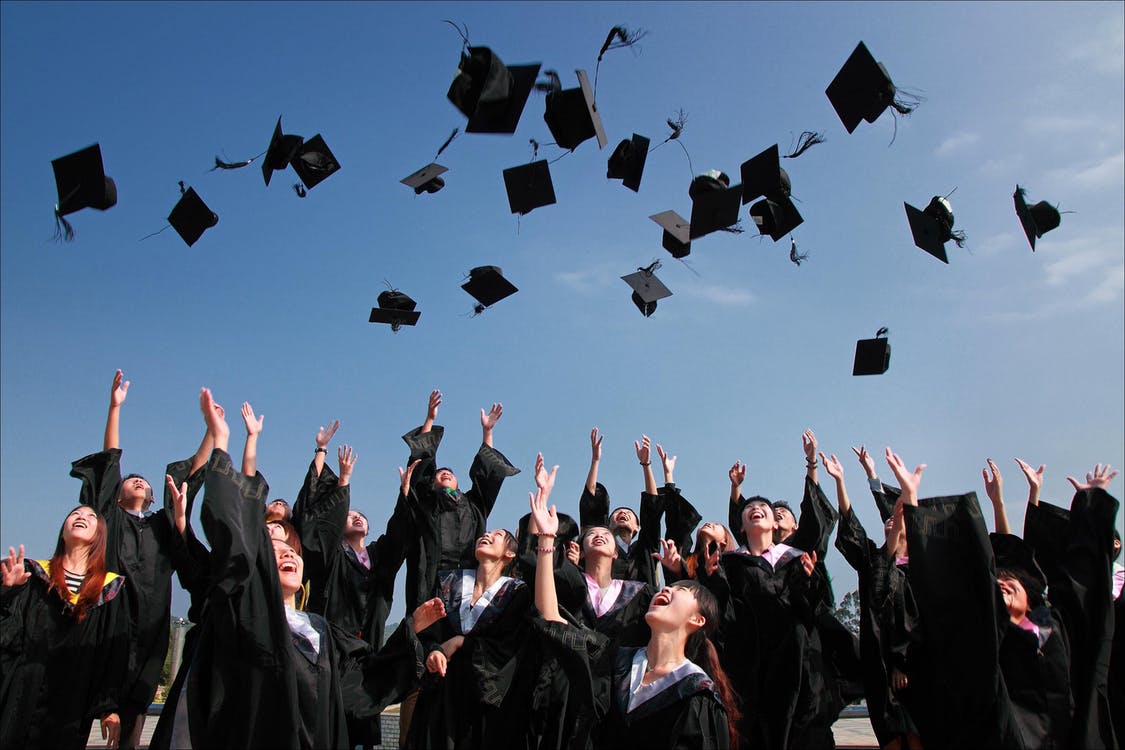 If you are thinking of sending your children to an international school in Spain, then this guide is for you. Expats have a diverse range of international schools to choose from, with the majority of these schools located in coastal areas or the capital of Spain, Madrid.
The range of private international schools in Spain go from English-taught, British or American schools that teach in French, German, Swedish and even Japanese. Most of these schools operate on a Monday to Friday schedule.
Depending on the school, you will find the teaching leads to British GCSE or A-level qualifications, American High School Diploma (including SAT college entrance examinations) or the International Baccalaureate (IB).
Although most international schools are private, some also following a bilingual (English/Spanish) curriculum and are partially subsidized by the government.
If you are new to Spain and want to send your child to an international school, most parents would take the route of a private international school.
To assist you in your research, we have put together a list of international schools for expats in Spain.
International Schools on the Costa Blanca
The Lady Elizabeth School
Address: Entrada Norte de la Cumbre del Sol, 03726 Benitachell, Alicante, Spain
Telephone: 965790252
Laude Newton College
Address: Camí vell de Alacant, Km 3, 03295 Elx, Alacant, Spain
Telephone: 965451428
Colegio Internacional Lope de Vega
Address: Avda Doctor Severo Ochoa 9, 03503 Benidorm, Spain
Telephone: 965854150
Xabia International College (XIC)
Address: Ctra. Cabo la Nao 21, Javea 03730, Alicante, Spain
Telephone: 966471785
International Schools in Northern Spain
English School of Asturias
Address: 33192 Pruvia de Abajo, Llanera, Spain
Telephone: 985237171
American School of Bilbao (ASB)
Address: Soparda Bidea 10, 48640 Berango, Bizkaia, Spain
Telephone: 946680860
International Schools in Barcelona
British School of Barcelona (BSB)
Address: Calle Ginesta 26, 08860 Castelldefels, Barcelona, Spain
Telephone: 936651584
Benjamin Franklin School
Address: Passatge Torras i Bages, 1, 08017 Barcelona, Spain
Telephone: 934342380
John Talabot School
Address: Carrer de les Escoles Pies, 136 08017 Barcelona, Spain
Telephone: 932123499
ESCAAN – International School of Barcelona
Address: Passeig Isaac Albéniz s/n, 08870 Sitges, Barcelona, Spain
Telephone: 938942040
ISCAT – The International School of Catalunya
Address: Passeig 9, La Garriga, 08530, Barcelona, Spain
Telephone: 938414077
Kensington School
Address: Carrer dels Cavallers 31/33, 08034 Barcelona, Spain
Telephone: 932035457
ES International School
Address: Km 191, C-31, 08820 El Prat de Llobregat, Barcelona, Spain
Telephone: 934791611
St. Peter's School
Address: C/Eduard Toldrà, 18, 08034 Barcelona, Spain
Telephone: 932043612
Oak House School
Address: Sant Pere Claver 12-18, 08017 Barcelona, Spain
Telephone: 932524020
Europa International School
Address: Av. Pla del Vinyet 110, 08172 Sant Cugat del Vallès, Barcelona, Spain
Telephone: 935898420
English School Barcelona
Address: C/Gustavo Bécquer, 50, 08023 Barcelona, Spain
Telephone: 932138864
Princess Margaret
Address: Pg. de la Font d'en Fargas 15-17, 08032 Barcelona, Spain
Telephone: 934290313
English Academy Santa Claus
Address: Carrer Lleó XIII, 08022 Barcelona, Spain
Telephone: 934171847
The Olive Tree School
Address: Rambla del Garraf 21, Sant Pere de Ribes, Barcelona, Spain
Telephone: 931886215
ES School
Address: Autovía de Castelldefels (C-31), km 191, 08820 El Prat de Llobregat, Barcelona
Telephone: 934791611
International School of Barcelona (ISB)
Address: Passeig Isaac Albéniz s/n, 08870 Sitges, Barcelona, Spain
Telephone: 938110305
Richmond International School
Address:Rambla del Garraf 14-16, Sant Pere de Ribes, 08812 Barcelona, Spain
Telephone: 938936712
International Schools on the Balearic Islands
Baleares International School (BIC)
Address: Carretera Cala Figuera, 3, 07181 Sa Porrassa, Mallorca, Spain
Telephone: 971133167
Bellver International College
Address: Calle Jose Costa Ferrer N5, Marivent, 07015 Palma de Mallorca, Spain
Telephone: 971401679
International Schools in Valencia
American School of Valencia (ASV)
Address: Urb. Los Monasterios, Avd. Sierra Calderona 29, 46530 Puzol, Valencia, Spain
Telephone: 961405412
British School of Alzira (BSA)
Address: Ctra. Alzira-Tavernes, La Barraca de Aguas Vivas Alzira, Valencia, Spain
Telephone: 962589368
Cambridge House
Address: Calle Profesorado Español, 1, Rocafort 46111 Valencia, Spain
Telephone: 963905019
Caxton College
Address: Mas de León 5, 46530 Puçol, Valencia, Spain
Telephone: 961424500
El Plantio International School
Address: El Plantío ISV C/ 46182 Valencia, Spain
Telephone: 961321410
Elian's British School
Address: Avda Dr Peset 4, 46183 La Eliana, Valencia, Spain
Telephone: 962740272
English School Los Olivos
Address: C/ Pino Panera, 25 Campo Olivar, Godella, 46110 Valencia, Spain
Telephone: 963631409
International Schools in Madrid
International School of Madrid (ISM)
Address: Serrano Galvache, 13, 28033 Madrid, Spain
Telephone: 913023080
Runnymede College
Address: Calle Salvia 30, La Moraleja, 28109 Alcobendas, Madrid, Spain
Telephone: 916508302
English Montessori School
Address: C/ de la Salle S/N, Aravaca, 28023 Madrid, Spain
Telephone: 913572667
King's College
Address: Paseo de los Andes,35, Soto de Viñuelas, 28761 Madrid, Spain
Telephone: 918034800
Hastings School
Address: C/ Azulinas, 8, 28036 Madrid, Spain
Telephone: 913599913
Numont School
Address: Calle de Parma, 16, 28043 Madrid, Spain
Telephone: 913883397
Kensington School Madrid
Address: Avenida de Bularas N2, 28224 Pozuelo de Alarcón, Madrid, Spain
Telephone: 917154699
American School of Madrid
Address: Calle América, 3, 28223 Pozuelo de Alarcón, Madrid, Spain
Telephone: 917401900
International Schools on the Costa del Sol
Almuñécar International School (AIS)
Address: Avda. Capitan Rodriguez, Urb. Los Pinos, 18690 Almuñécar, Granada, Spain
Telephone: 958635911
Sotogrande International School (SIS)
Address: Avenida La Reserva SN, 11310 Sotogrande, Cádiz, Spain
Telephone: 956795902
The British College
Address: Urbanización Torremuelle C/ Paseo del Genil s/n, 29630 Benalmádena Costa, Málaga, Spain
Telephone: 952442215
Novaschool Sunland International
Address: Crta. de Cártama Estación a Pizarra, 29580, Cártama Estación, Malaga, EspaÑa
Telephone: 952424253
Aloha College
Address: Urb. El Angel, Nueva Andalucía, 29660 Marbella, Málaga, Spain
Telephone: 952814133
Mayfair International Academy
Address: Avda. De Las Golondrinas, Atalaya Park, Estepona, Málaga 29680, Spain
Telephone: 952784923
El Limonar International School
Address: Calle Maria Zambrano, Urbanizacion Monteprincipe 30500 Molina de Segura, Spain
Telephone: 968604113
Shoreless Lake School (SLS)
Address: Camino de los Molinos, 30850 Totana, Murcia, Spain
Telephone: 968424386
Laude San Pedro International College
Address: Avenida La Coruña, 2, 29670 San Pedro Alcántara, Marbella, Spain
Telephone: 952799900